INNOVATIVE. COLLABORATIVE. GROWING. DEDICATED. COMPASSIONATE.
If this describes your ideal work environment, chances are you belong at NxStage Medical, Inc, a Fresenius Medical Care company. Our goal is to create and deliver the very best, most transformative solutions to the renal care community. To do that, we need talented, caring, inventive people looking to make a difference – in their careers and in the lives of others.
Everyone who works at NxStage – whether in our offices in historic Lawrence, Massachusetts or in the field – has the opportunity and privilege to improve how the world views, treats and cares for kidney disease patients.
We're making it happen. Come see how.
HOW WE DO THINGS …
People are our most important asset. As part of the NxStage team, we want you to feel welcomed, informed and empowered.
Our senior leaders walk the same halls as everyone else, and they encourage open, honest, respectful dialogue. Your contributions are valued and appreciated. Creativity is invited. Share ideas. Believe you can change the world and you will.
We also want you to have some fun, enjoy your surroundings and get to know your fellow employees! To that end, some of our extras include …
Game room with air hockey, foosball, ping-pong and board games
Annual ping-pong and foosball tournaments
Seasonal events and luncheons
Free health club membership (including access to daily classes)
Chair massages
Treadmill desks
Casual dress code
Self-serve take-out cafeteria
WHERE WE DO THINGS …
Cookie-cutter, uninspiring work environments? That's not our thing. NxStage corporate offices reside in a 7-story restored red brick mill building, built in in the late 1800s. Here you'll find an appealing combination of antique architectural features, colorful walls, modern furnishings, and ample natural light.
Our waterfront location is surrounded by history, with views of 19th-century textile mills and bridges, the Merrimack River, towering dormant smokestacks, and Ayer Mill clock tower, known as the world's largest mill clock.
Commuters love our proximity to area highways, with Interstate 495 footsteps from our parking lot, and I-93 just five miles to the west. If public transportation is more your speed, bus stops and a commuter rail station are a short walk away.
In addition, as part of Lawrence's Riverwalk Property, we offer easy access to local restaurants, medical offices, child care, residential housing, even pilot college and university campuses – many of which provide discounts for our employees!



WHAT WE OFFER …
Our employees enjoy a flexible schedule and casual atmosphere with a strong focus on work-life balance.
Career development is a key to our success, whether you're looking at a promotion, or you decide you want to pursue a new internal career path, further your education or specialized training. And given our recent merger with Fresenius Medical Care North America, the options for growth have never been better.
Benefits? We've got you covered.
Medical, dental, and vision plans.
Life Insurance and Long- and Short-term Disability.
401(K), Flexible Spending Accounts and Commuter Benefits.
Wellness and Employee Well-being Programs.
Educational Opportunities &Tuition Reimbursement.
Learn more about our benefits and career opportunities.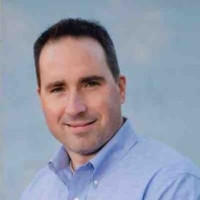 Name Derek Garofalo
My Role: Director, Talent Acquisition
My Story:I have been fortunate to have the opportunity to make a difference in saving patients lives by recruiting top talented professionals who share the same passion as I do. Working for a cutting edge medical device company like NxStage Medical, a Fresenius Medical Care company, has given me the opportunity to hire people with equal ambition as I have in order to create a better future for dialysis patients.