Co-ops at NxStage
About NxStage
NxStage Medical, Inc. is a leading medical technology company that was founded in 1998. Our inventions and ground-breaking technology are helping to improve the lives of kidney patients across the globe and we are just getting started.
We are committed not only to research but also education, advocacy, and social responsibility, working closely with our partners, customers, patients, industry leaders, and even in and around our own communities.
In short, we are about building next-generation dialysis solutions that improve patient quality of life and change the face of renal care across care settings.
About Co-ops at NxStage
At NxStage, we are on a mission to revolutionize renal care. To do that, we continually seek the best-of-the-best co-ops and interns to expand and improve our team of dedicated, innovative professionals.
Our Co-op program operates in 6-month cycles in a variety of different functions including Software & Hardware Engineering, Mechanical Engineering, Electrical Engineering, Marketing, Ops, and Product Development positions.
Co-ops at NxStage contribute significantly by working directly on the same projects that their teams are in ways that are mutually beneficial to both the co-op and the team.
This past co-op cycle one of our student projects was investigating the thermal properties of our new system. Another co-op worked closely with the software team to design and test original java scripts used in the development of new system behavior. Other systems co-ops got hands-on experience testing simulated dialysis treatments with Bovine blood.
One of our previous ME co-ops had the opportunity to design and prototype a new custom test fixture on a milling machine using skills learned from our in-house machinist.
Commuting to NxStage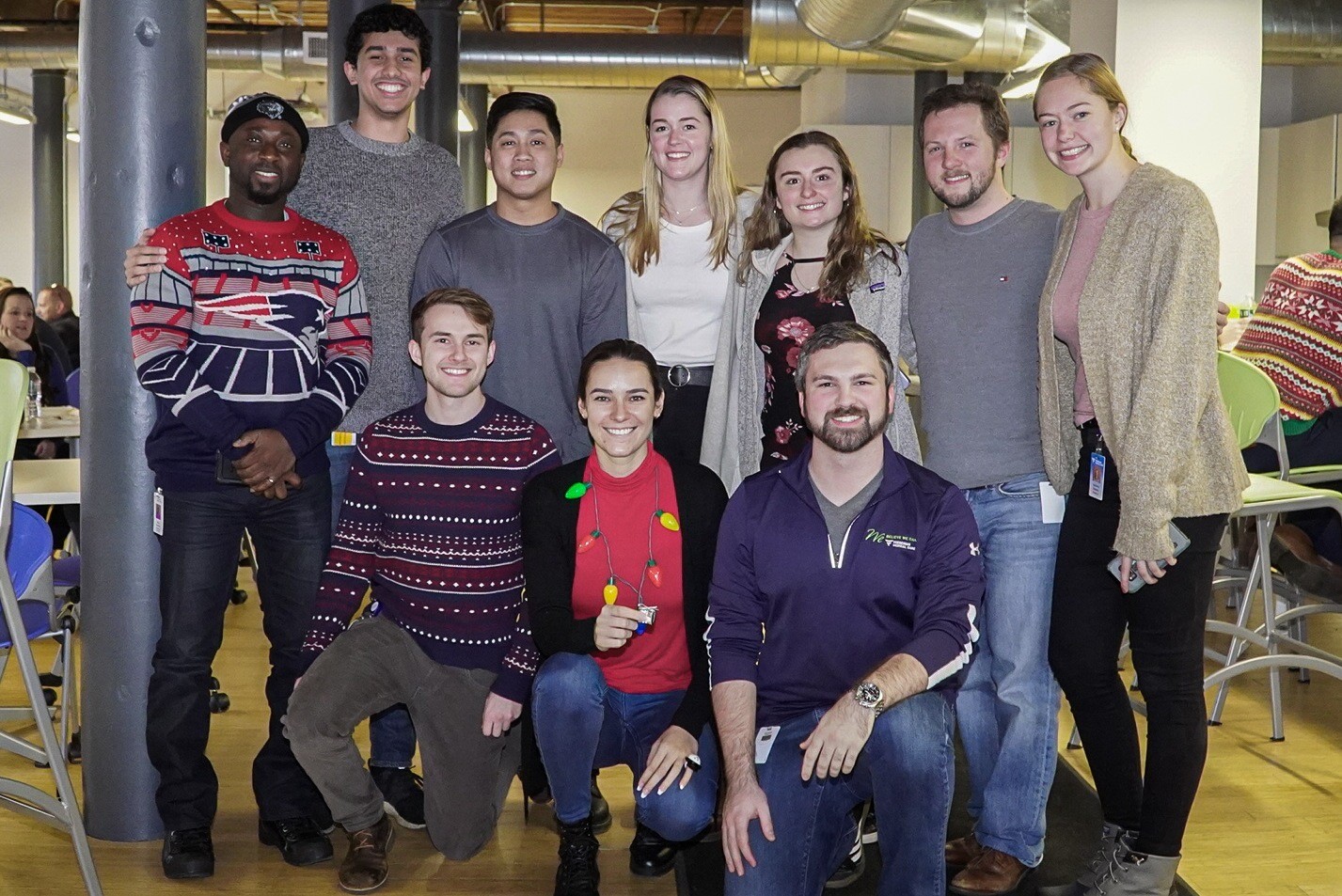 NxStage headquarters is located just a half-mile from 495 on the Merrimack River and is within a 5-minute walk to Lawrence Commuter Rail Station, which serves the MBTA Commuter Rail's Haverhill Line and travels to and from North Station in Boston.
Aside from taking the train, many of our Co-ops carpool with one another. If you need assistance in securing transportation, please contact us and we can help coordinate commuting arrangements.
Meet some of our previous Co-ops who have joined us as full-time employees!
Meet Connor
| | |
| --- | --- |
| | Connor Greenfield is an Engineer I – Disposables – Sustaining Team and got his start in engineering in the Co-ops at NxStage Program. Now after being with the Fresenius Medical Care North America/ NxStage family since 2018, Connor feels like his role is a vital part. Learn more about Connor's role at FMCNA. |
Meet Drew
| | |
| --- | --- |
| Drew Dunn is a Marketing Specialist at NxStage Medical, a subsidiary for Fresenius Medical Care North America. Drew participated in the 6-month Co-ops at NxStage program and quickly realized that she wanted to be a part of this organization once the program was over. She loves how passionate everyone at FMCNA is when it comes to caring for our patients. And it played a big part as to why she decided to pursue a career at FMCNA. Learn more about Drew's story. | |
Meet Thomas
| | |
| --- | --- |
| | Thomas West is a Senior Systems Engineer with NxStage, a subsidiary of the Fresenius Medical Care North America Family. And for him, the work he does is more than just a career, it is personal. Thomas has a familial connection to the patients he serves in his career. And he keeps his grandfather in mind when he gives every day his all. Read on to learn more about Thomas' story. |
Meet Winston
| | |
| --- | --- |
| Winston Bowen is a software engineer who was looking for an opportunity to not only learn, but also to make a real difference in his career. He signed up for the NxStage Co-op program and not only learned more about being a skilled software engineer but about FMCNA, the organization NxStage is a Subsidiary of. Winston is a perfect example of what a successful member of the NxStage Co-op program looks like. Learn more about his story and how he landed a full-time job with the FMCNA family, after the program. | |