Fresenius Medical Care: Travel Nurses
As a global leader in health care, we provide superior care that improves the quality of life of every patient, every day.
Enable patients to thrive. Grow your career. Be the difference. Join Fresenius Medical Care North America as a Travel Nurse, and bring your talents and passion to a global leader in healthcare. You'll have the opportunity to build your career in a flexible, compassionate environment, traveling to where our patients need you the most. The care you provide supports our mission and has a significant impact on the lives of our patients. And, as you help people with kidney disease lead healthier lives, we'll support you in building the career you want.

Love Your Career
The Fresenius Travel Nurse program allows you to create lasting relationships that change people's lives while giving you the ability to visit multiple facilities and see people from around the country.
Our Culture Is What Sets Us Apart
Our culture is based on delivering the best possible care. That's how we improve the quality of life of every patient, every day, ultimately setting the standard by which others in the healthcare industry are judged. As part of our team you'll:
Achieve: You'll bring a mindset that ensures everything we do, from elevating quality and safety to delivering innovative services and products, makes a positive impact on every patient, every day.
Grow: Learn, develop and make progress, safe in the knowledge that your growth will benefit the patients who come to us for care.
Discover Purpose: Your work with us matters – the contributions you make will be both vital and extraordinary, helping people live longer, better and healthier lives.
Connect: By living our values, doing the right thing, and strengthening a culture that is founded on collaboration, respect, compassion, and empathy you'll maintain the high standards we're known for.
Meet one of our proud Travel Nurses, Kristina Baber: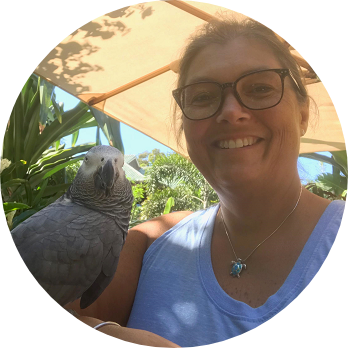 I started with Fresenius Travel Jan 2018, and it has been the best decision I've ever made. My first assignment was in Atlanta, GA where I was actually cross-trained into Acutes. I was in Atlanta for 5 months and learned a lot and met so many people!
My next assignment was in Hawaii, which I was at the Hilo clinic for 3 months, and then went to the Lanai clinic for 3 months. Hawaii was an amazing experience and I can't wait to go back! I'm on an 11 month float assignment in WA now and continue to learn and grow in my nursing every day. I enjoy helping each clinic I go to and learning the different cultures of each area.
TOP COMPENSATION AND BENEFITS
Fresenius Medical Care offers our travel nurses the highest compensation packages and some of the best benefits in the industry.
As a Travel Nurse, you'll enjoy:
One full week of PTO for every 13-week assignment you complete
Highest pay for travel dialysis professionals
Free private housing with all the amenities or a generous housing stipend
Paid time off and paid travel
Referral bonuses
Comprehensive health/dental/vision
Licensure reimbursement opportunity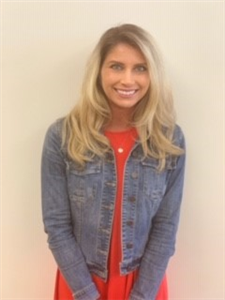 Name Caitlin Galloway
Role Travel Nurse Recruiter
BioWorking for Fresenius gives me the opportunity to recruit passionate and talented medical professionals that make a positive daily impact in the lives of dialysis patients across the country. It's great working for such a supportive team with a culture that is based on delivering the best possible care to patients!
Sign Up For Job Alerts
By signing up for Job Alerts, you'll receive the latest job openings based in your interests, skills and background sent directly to your inbox.
Join Our Talent Network
Joining our Talent Community allows us to send you company news, career event announcements and other career-related information.
By submitting your information, you acknowledge that you have read our privacy policy and consent to receive email communications from Fresenius Medical Care N.A.