Fresenius Medical Care Earns Candidate Experience Award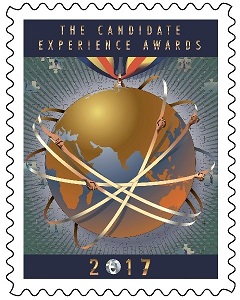 Fresenius Medical Care North America (FMCNA) is the largest provider of kidney care in the country. Our dedicated employees work relentlessly to lead the way in patient centric renal care. In return, we seek to create a work environment that rewards our employees for their dedication and supports them as they continue their professional journey.
To maintain this quality care and positive environment, we strive to attract, build, and retain quality candidates from the first step of the application process, to their hire date, and beyond. This commitment to developing and caring for our team has garnered Fresenius the 2017 and 2018 CandE award!
Based on the thoughts and experiences of over 180,000 job candidates, FMCNA was ranked among the top employers. Candidates were questioned on whether they would apply again, refer a friend to apply, and how they rated the overall experience. Granted by Talent Board, the first non-profit research organization focused on the research of a quality candidate experience, this award recognizes the commitment we show to our people right from the very first step of their career.
Find your fit in an organization that strives to provide a positive experience throughout your entire employment journey.