Pursing Excellence In Every Field
Meet Evan: Manager, Business Analysis at FMCNA
Tell us about yourself.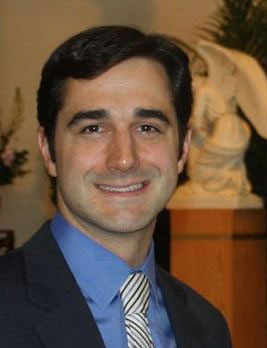 I am 33, married to a beautiful woman of the same age, and the father of a 4-year-old boy and an almost 2-year-old daughter. We live in Acton, MA, not far from Lexington, where I grew up. Outside of work, I am an avid gardener (I have vegetables in my backyard and a couple of young fruit trees), I am very active (camping, cycling, crossfit, hiking, carpentry, cooking), but above all, I am a dad.
Why did you choose the finance field?
I chose finance mainly because I am pretty good at math and I like the perspective on a business the finance people get to have. You get exposed to financial impacts, operational changes and needs, strategic plans, etc. The holistic view really appeals to me since I typically focus on the bigger picture and long-term outlook.
What is a typical workday like for you?
I do not have a typical day or set schedule. My team has some regular monthly deliverables, but most of our work is based on ad-hoc requests, which keeps things interesting. I typically work about 8 to 5 in the office, but often work at home after the kids are asleep for an hour or so just to keep up with the requests. I get approximately 75-100 emails a day; half of them require a unique response, and at least 1 in 4 requires work or an analysis that is non-standard. After work, I am usually trying to get home as fast as possible without getting pulled over for speeding, because I want to spend time with the kids and read at least one of them a bedtime story.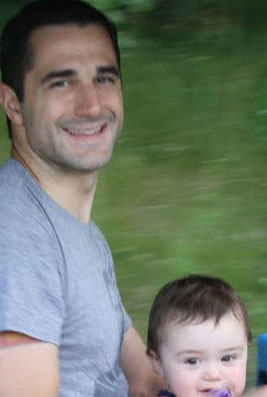 Why did you choose to work in finance in the healthcare industry?
Healthcare is changing rapidly, and no one really knows what it will look like 10+ years from now. I find that very exciting, and it seems like a great opportunity to be part of something purposeful. Prior to working in healthcare, I had been working in financial services/investments (trading, equity/investment analysis, etc.). I changed careers in business school because I really wanted to work in an industry that has more purpose than just making money.
The analytical skills and tools that finance professionals utilize are underused in healthcare now and can have real and immediate impacts on the performance of companies within healthcare.
Why did you decide to work at FMCNA?
Before this, I was in a similar role at a large academic medical center in Boston, MA. FMCNA offered a lot more opportunity for career growth than the hospitals. More importantly, I see a great opportunity to expand my career beyond finance and be involved in all aspects of decision making within a company. In addition, the talent level of the team I am on really impressed me and was a big factor in my decision to work at FMCNA. Everyone is aware of the purpose of FMCNA's services and seems to value that aspect of working in healthcare finance.
Finance roles within healthcare are high in demand and offer some of the best opportunities to be a part of the changes happening in the US healthcare industry.
Where do you want your career to take you?
Ideally, I'd like to grow my career into a senior leadership role where I am involved with all aspects of decision making for a service line, business unit, or company overall. I expect to get additional professional training to keep my skills up to par and expand on skills I have not fully developed.
My role here at FMS is in finance, but it allows me to be involved and support decisions in strategy, operations, systems/IT, and of course finance. I think that exposure and opportunity is a key aspect to achieving my overall goal of being a leader beyond just finance.
In a shorter timeframe (the next 5 years), I'd like to move into a leadership role outside of finance. I have a strong interest in strategy and operations, and I think the finance perspective offers a great platform to do well in those areas. I want to be in a role where I use the financial metrics to make decisions and lead, and I believe my experience analyzing and developing financial metrics is a good foundation for that.