Azura Employees Explain the Real Meaning of Patient Care
Patient care – it starts before the patient receives their treatment and goes beyond the moment they walk out the door. At Azura Vascular Care, our employees are driven by their passion for helping others through both their clinical and operational expertise. Whether their role puts them in contact with patients at our facilities or with the task of improving the patient experience from behind the scenes, you'll find each of our employees has a significant impact on patient care.
We asked our employees to simply share what role they play in a patient's experience. Their responses surprised us – with many of them sharing a facet of the emotional and personal aspect of their roles.
Marko – Front Desk Coordinator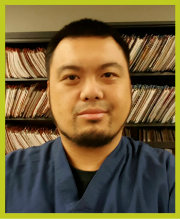 "I am the first and last person a patient sees when visiting our center, which makes me an important part of their experience. My actions will eventually set the tone for the rest of the visit."
William – Rad Tech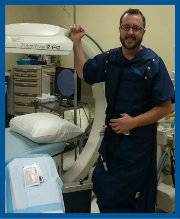 "The work we do and the procedures we perform not only affect their experience, but after each procedure, I will review the images and explain everything we accomplished. The patients react with [great] gratification. Educating the staff and the patients leads to a better experience overall, and creates a bond, which I see from our recurring patients."
Cindy – Registered Nurse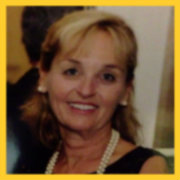 "As a staff nurse in our access center, the nurses play a pivotal role for every patient that enters our clinic. The nurses not only provide the needed nursing care, assessments, and monitoring of the patients, we also lend our ears to listen, our knowledge base to teach them, and our hearts to support and encourage them."
While many of our roles are patient-facing, the opportunity to make an impact remains true across all of the career opportunities we offer. In fact, our employees who work in non-clinical positions are able to make a significant influence through large- scale projects and new initiatives that help our staff provide high quality-care.
Jon – Regional Director of Operations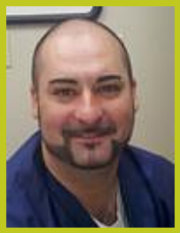 "My main focus is to support the staff, to make sure they are happy and remove obstacles that may prevent them from providing high quality care. If I have happy, dedicated and focused staff, then the patient experience will be great."
Tamara – Regional Director of Operations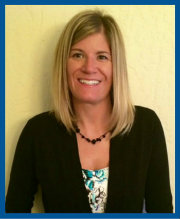 "Being in this role, I have an impact from behind the scenes. We focus on quality and the patient experience, making certain to work collaboratively to make changes and implement policies to provide each patient with the best experience. Working with several centers, I am able to bring observations to the Clinical team, Information Services, and staff education in order to facilitate changes on larger basis."
Karen – VP of Quality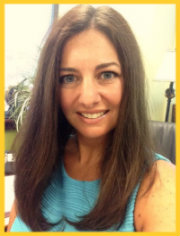 My team and I ensure our Clinical Staff and Physicians have the education, tools, and resources necessary to deliver high quality care to our patient populations.
What's the result of the passion and dedication of our employees? Consistent performance at higher than national averages.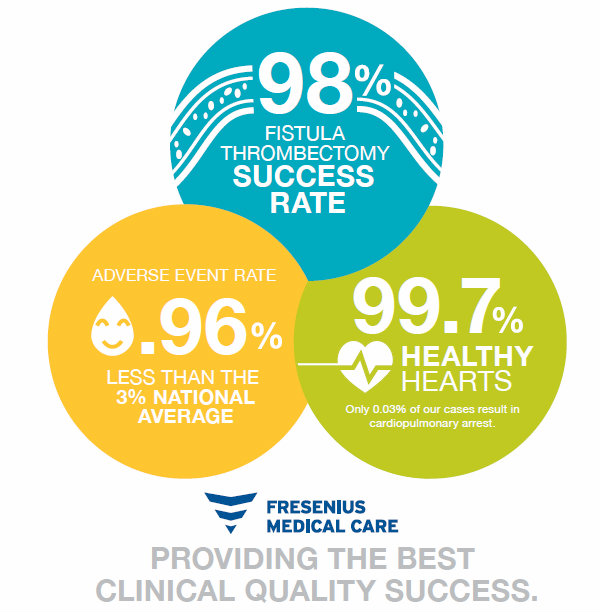 Whether your background is in healthcare or a non-clinical field, isn't it time to join a company where you can make an impact?