Meet Jill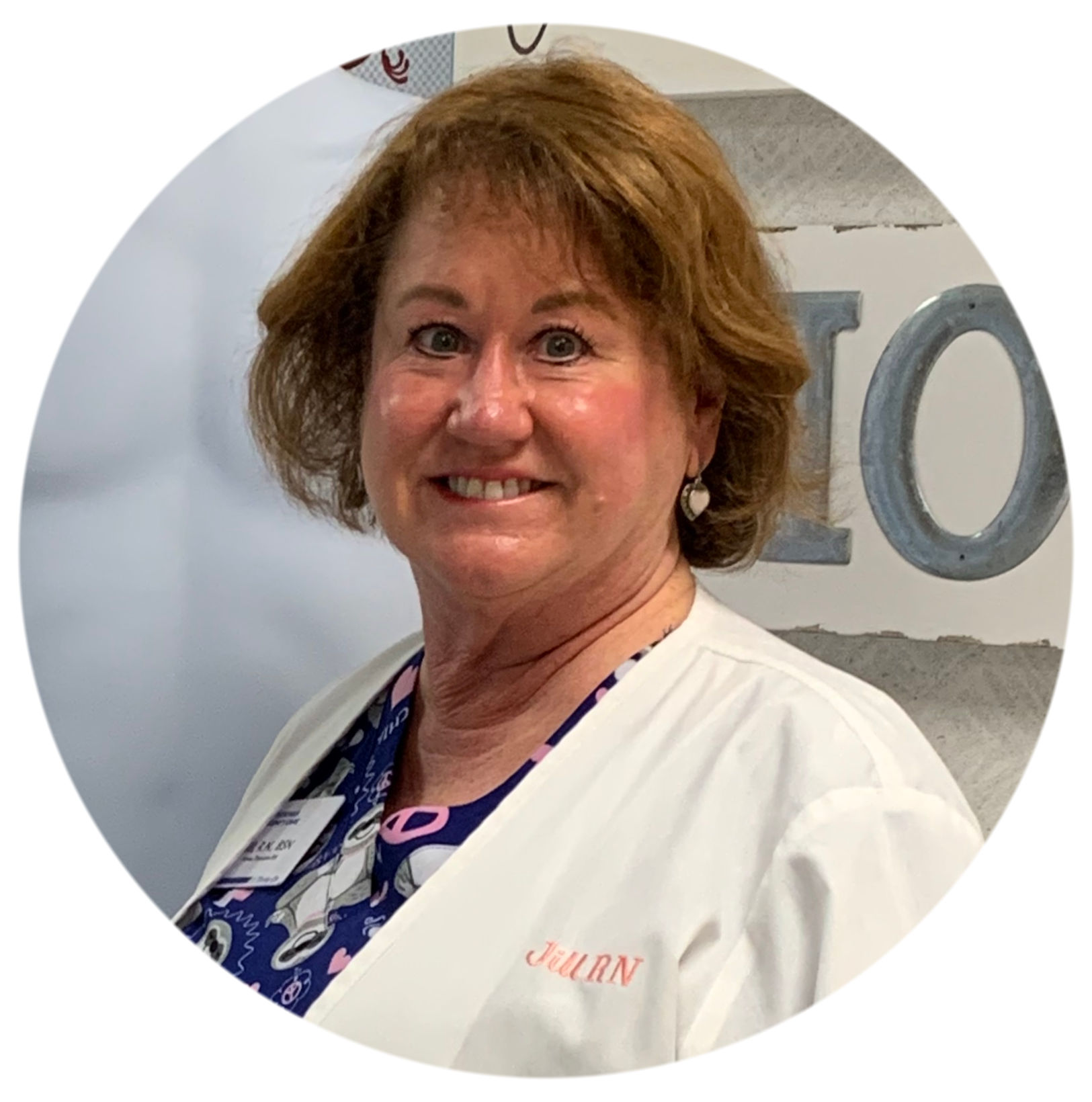 Patti "Jill" Stringfield Jill, Home Therapies RN, helps our patients transition to doing their treatments at home. With her diverse skill set of Regulatory, Quality, and Education, Jill is a vital part of her group, which has a combined 100 years of experience in the care of patients with End-Stage Renal Disease! Read on to learn more about why Jill loves FMCNA.

LET'S HEAR WHAT JILL HAD TO SAY:
Q: What made you initially choose Fresenius Medical Care as an employer?
A: Our hospital-based Dialysis program where I was working at the time started by Dr. Ed Elson in Ventura County in California was sold to BMA and we eventually became Fresenius Medical Care.
Q: What played into your decision to leave FMCNA?
A: I was presented with an opportunity to challenge myself. I had been working as a nephrology nurse for 20 years and had my CNN. I took a position with a small local Dialysis management company as their Regulatory Affairs Coordinator.
Q: What opportunities did you pursue outside of FMCNA? Please speak to what impact this experience
had on you/how it compared to your time at FMCNA
A: My responsibilities included writing and revising policies and procedures as well as conducting annual mock surveys for all the clinics managed by this small Dialysis company. During that time I was a member of the California Dialysis Counsel and in 2008 following the Conditions for Coverage requirement that Dialysis technicians needed to certify by passing a national certification exam or a state-accredited exam approved by CMS, I worked on the committee that developed the very first California Patient Care Technician Certification Exam. Eventually, the company became part of a larger national dialysis organization. At that point, I became a Clinical Specialist responsible for Education, Quality, and Regulatory Support for about 20 dialysis centers located in Southern and Northern California.
Q: You are now back at FMCNA-how did that happen? Please speak to what led you back to FMCNA
A: I was always interested in Home Dialysis knowing that doctors and nurses when asked the question of what modality would they choose if they needed Dialysis, overwhelmingly the answer was home therapy.

Q: What impacted your decision to return to FMCNA?
A: My long time friend and colleague Evita Conjares, Manager of Ventura Home Therapies, offered me the opportunity to come home, back to Ventura. I was so excited that Ventura Home Therapies was growing and would be opening a state of the art training center with plans for a TCU (Transitional Care Unit) where patients could learn about and experience the different modalities available.
Q: What has your transition back into FMCNA been like? Are you happy to be back? If so why?
A: I am so thankful for the opportunity to learn Peritoneal Dialysis and return to providing direct primary patient care. I love training patients and helping them transition to doing their treatments at home. It is very rewarding work!
Q: What would you say to someone considering a return to FMCNA?
A: Fresenius Medical Care North America is the company that as stated in their mission statement, has standards by which other Dialysis companies are judged. Employees are well trained, supported, and provided opportunities for career advancement.
Q: Do you feel you have a powerful effect in your role? If so how?
A: I am thankful for this unique opportunity to learn a new aspect of nephrology nursing (Peritoneal Dialysis ) and at the same time apply my previous work experiences to helping my manager with opening a free-standing home therapy program with a TCU. More Dialysis patients in Ventura County will have the opportunity to choose a home therapy.
Q: Have you experienced professional growth with personal meaning in your role? If so how?
A: Yes, learning all about peritoneal Dialysis therapy and teaching/motivating patients to be successful in doing their own treatments at home. FMCNA is expanding growth with Home Hemodialysis NxStage as well. I am looking forward to being part of the team that brings to fruition a new state of the art home program for Ventura County Dialysis Patients.
Q: Do you feel your team/department leads, innovates, succeeds? If so how?
A: My Program Manager Evita has grown the program from four to now over 70 home patients. She handpicked all of the great nurses and recently a CHT to be part of her team, each with individual strengths. Together we have more than 100 years of experience in the care of patients with End-Stage Renal Disease. All of us are so excited to combine our knowledge, experience and passion to providing patients the option of Dialysis at home.
Q: Do you feel that your role allows you to be a partner in caring? If so how?
A: Our Care Team of Nurses, CHT, Social Worker, Dietitian, and Unit Assistant are all compassionate and dedicated to working alongside the Physicians to deliver the very best care to our home patients. I feel my previous experience with Regulatory, Quality, and Education is valued by my Program Manager. We are all united and excited to bring to Ventura County Dialysis patients the opportunity to do home Dialysis.

About Fresenius Medical Care
We have become a global leader in healthcare because of the unwavering dedication our people bring to work every day. Whether that means developing new-to-market Dialysis technology or educating patients, our team touches the lives of more than 190,000 patients through innovative care and profound, personal connections.
With Fresenius Medical Care North America, you will "be the difference," enabling patients to thrive, providing comfort to families, supporting coworkers so they can realize their goals, compelling our company to achieve through innovation and performance, and driving the development of your career.
Our team is made up of over 70,000 dedicated employees in North America. All of them focus on being the difference and delivering the highest-quality care to people with kidney disease – helping them to lead longer, better, and healthier lives.
Why Join our team?
Rated as one of Forbes' U.S. Best Employers
Paid one-on-one training
Tuition reimbursement
Comprehensive health insurance
Paid time off
401(K) and much more
Sign Up For Job Alerts
By signing up for Job Alerts, you'll receive the latest job openings based in your interests, skills and background sent directly to your inbox.
Join Our Talent Network
Joining our Talent Community allows us to send you company news, career event announcements and other career-related information.

By submitting your information, you acknowledge that you have read our privacy policy and consent to receive email communications from Fresenius Medical Care N.A.

@**@