Working together, Talent Acquisition team helps veterans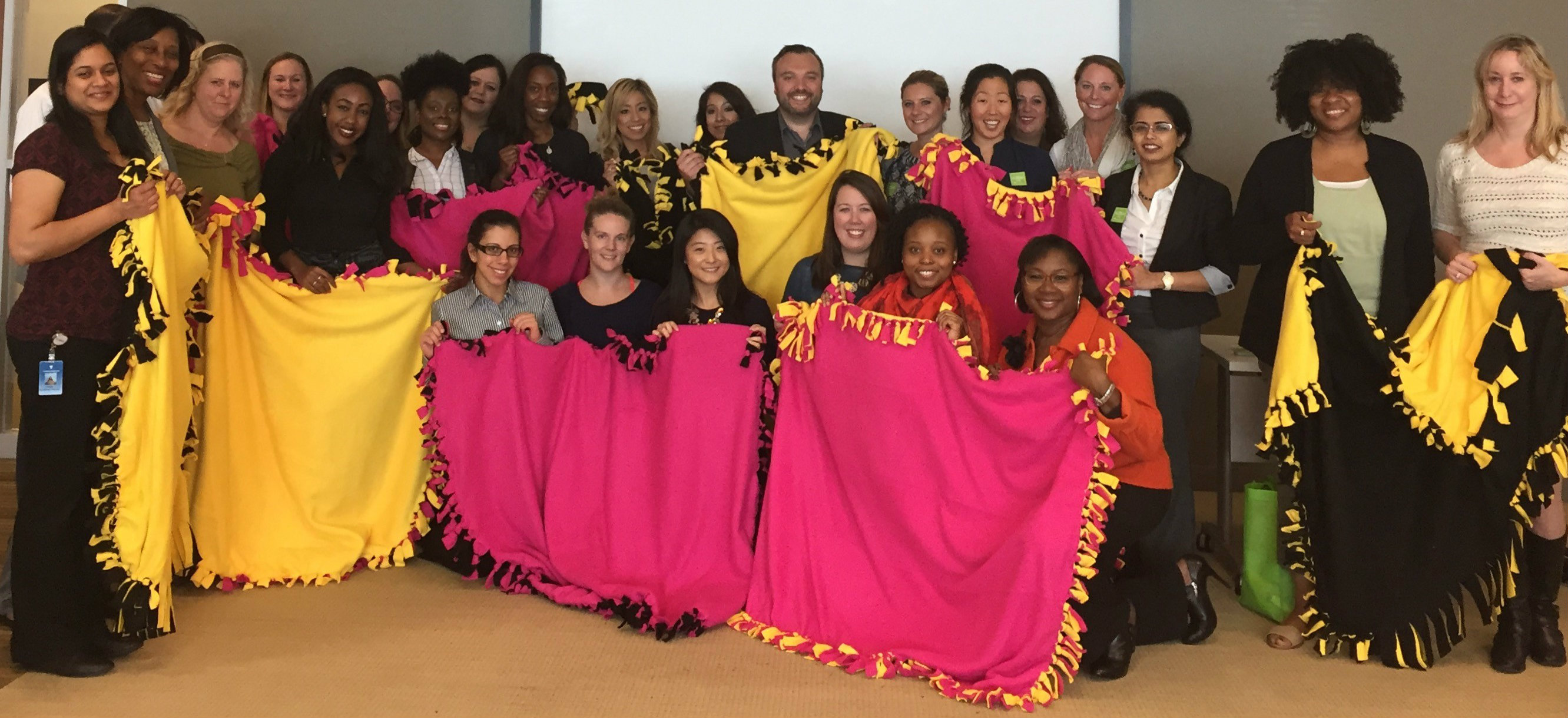 Members of the Fresenius Medical Care Talent Acquisition team turned a regular team meeting into a team-building exercise to make 11 no-sew fleece blankets with an estimated value of $930 for homeless military veterans in the Boston area.
"We usually have quarterly meetings with business updates," said Sara, Director of Talent Acquisition Operations. "This time we decided to do some team building and also give a little bit back to some of the veterans in our community to make sure they'll be warm this winter."
"Our team members enjoyed getting to know each other and will benefit from that experience," Sara said. "It was a great success. By helping others, we improved as a team."
In addition to members of the team located in Waltham, Massachusetts, team members from Atlanta, Georgia, and Downers Grove, Illinois also participated.
The U.S. Department of Housing and Urban Development estimates that nearly 40,000 veterans are homeless on any given night, with many more facing risk factors of becoming homeless in the future: poverty, lack of support networks, and substandard housing.
"It's important to all of us at Fresenius that we do everything we can to help within our own backyard. It's overwhelming to think that we have so many homeless veterans in our communities struggling to get back on their feet. Ensuring we do everything we can to make a change is something very near and dear to our hearts."
Coordinated by Building Impact, a group that connects individuals and companies with the knowledge and opportunity to effectively serve their community, the project benefited the New England Center and Home for Veterans. This initiative represented one of many service projects spearheaded by Fresenius employees that help improve the lives of others.