Registered Nurse Tonya is Taking Charge through Teamwork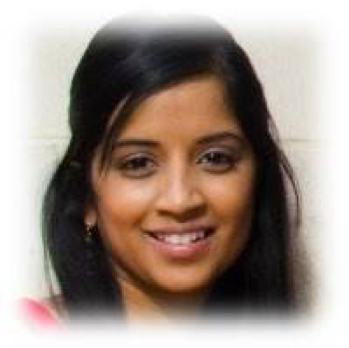 A career as a nurse with Fresenius Medical Care North America (FMCNA) is a rewarding experience where teamwork is at the forefront of amazing patient care. Each member of the FMCNA family is committed to creating positive changes in the lives of their patients, and registered nurses like Tonya of our Fayetteville, NC clinic are making their mark. Learn more about Tonya's career journey and the impact she makes every day as she explained to FMCNA healthcare recruiter Sheetal in a recent interview:
Sheetal: Can you tell us more about your career path as a nurse?
Tonya: When I graduated from high school I started working in a hospital on the Medical/Surgical floor. They specialized in cardio pulmonary and telemetry patients. I did that for a few years and then I went to home health, and the couple of years I was with home health I noticed that a lot of the patients that I went to see were dialysis patients. That piqued my interest in dialysis, so I applied to an opportunity at Fresenius, and here I am.
Sheetal: What's your favorite part about working with Fresenius?
Tonya: My favorite part about working with Fresenius is the teamwork between the nurses, the techs and the ancillary staff. I like the family environment; how we get along. We have good communication. I like being able to build a rapport with the patients, and what's going on with them. We have a lot of interactions with the doctors and we inform them about patients' concerns and complaints, or anything else that's going on. It's just enjoying that routine – the constant pattern of doing our job, the patients that are coming in, I enjoy that.
Sheetal: Can you describe a day in the life as a Fresenius nurse?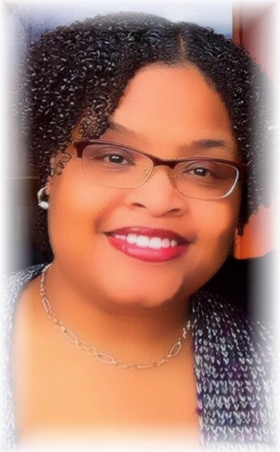 Tonya: As a Fresenius nurse, our day begins when we call the patients in. We go to the scale and we're assessing them. We're listening to their heart and lungs. We're assessing their access site. Then, we escort them to their chairs and that information is put into the chair side and we use that information to determine what that treatment will be like for that day. Throughout their treatment, every 30 minutes the Technicians and Certified Techs are checking those vitals and keeping up with everything. Nurses are going through the bays making sure the patients are okay. We have interventions that are put in place in case we do need to intervene. And then, we're communicating with the doctors to make sure they're aware of what's going on with the patients and we're just giving good, quality care.
Sheetal: That sounds very busy. How do you manage your work/life balance? What is your schedule like usually?
Tonya: One of the things I enjoy is that we have a set schedule. It's very predictable. We know what we're going to be doing and what day we're going to be working, so that allows me to be able to plan my events on the outside. It also helps me to be able to forward my education, because I knew how my schedule was going to be, and it just made it easier for me to be able to spend time with my family.
Sheetal: For someone who is looking to start a career at Fresenius, what would you recommend to them?
Tonya: I would recommend, first, to familiarize yourself with dialysis and the dialysis population, and what goes into dialysis. And then, I'd also recommend that you hone in on your assessment skills. Those are very important. When you're listening to patients you are also looking at what they're not saying. You need to look at their body language so you have to have very strong assessment skills and I would say to really look at that.
Sheetal: If you had to choose four words to describe your role, what would you pick?
Tonya: The first word I would say is compassionate. You must be compassionate about what you're doing. You have to care about the patients, and you have to care about what you're doing.
And secondly, I'd say that you have to be selfless. You have to be able to give all of yourself. Understand that you're there for the patient. You want to give good, quality care. You want to be patient with them.
Also, you want to be very diligent at what service you are providing. We have a constant routine. We know that we're going to be doing treatment. We know how long those patients are going to be running, so you have to be diligent at whatever that prescription is or that order is for the patient.
Then, lastly, I would say just giving good, quality care. I think when you combine all those things together, that, in itself, is going to work toward being able to help those patients and give them good, holistic, quality care.
Sheetal: As you reflect back, what is your most memorable experience working at Fresenius.
Tonya: I would have to say that when we were affected by hurricane Matthew, we were the only clinic in Cumberland County that could provide treatment. So, we had our clinic, and we were servicing people from four other surrounding clinics. But the Fresenius disaster team jumped right in. They sent down tanks of water off the trucks, so we could do our treatments for the day. They sent down gas trucks for employees, so they could have gas. They provided generators and fire extinguishers, and cases of water. I was just amazed at how the Fresenius disaster team showed up and they were there for patients. They were there for employees, and it was just a huge concerted effort. That sticks out in my mind, and it lets you know the company that you work for not only looks at the fact that you're providing the care for them, but they also care for those who work for them.
Sheetal: Lastly, which benefit provided by Fresenius is most important to you?
Tonya: There are a couple. I think most of all I like having that set, predictable schedule. Being able to know when I'm going to be off and how I can have different events with my family. Also, they offer tuition reimbursement for schooling, being able to go to school to further my education. Fresenius is helping to back you up for that. And then, just having the opportunity to grow. Fresenius for RNs has the Ultracare Clinical Advancement Program, which allows you to be able to move to different steps of offering care for patients, and seeing what dialysis is about, and understanding behind the scenes. I think that's great.
Sheetal: Tonya, thank you for all that you do and thank you for your time today. Is there any last minute thing you'd like to say?
Tonya: I'd just like to say that working with Fresenius has been a great opportunity. It's given me an opportunity to see inside the world of dialysis and to be able to help people with providing life-saving measurements to help these people. Each day you get to learn people and their families, and what's going on with them. And then you work with a company who cares about the employees with great benefits, tuition reimbursement…it's just all-around a great company to work for, and I would encourage everyone to go out and be a part of it.
Are you passionate about making a positive impact in the lives of others like Tonya, and looking for a unique and fulfilling career? Join the FMCNA team as a Registered Nurse today!