Quick Fire Interview with Denise, Principal Regulatory Affairs Associate, Devices
With a variety of careers available, FMCNA is proud to be associated with talented professionals who are making an impact on patient care every day. Meet Denise, a Principal Regulatory Affairs Associate at FMCNA, who we recently sat down with for a quick interview.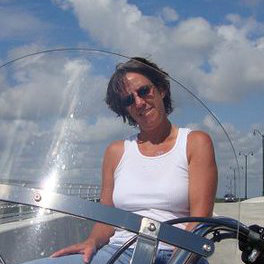 Name: Denise
Job Title: Principal Regulatory Affairs Associate
Q. Tell us a little bit about yourself!
A. I have been working in Regulatory Affairs since 1990. I have worked with several different types of devices, from IVD's to Implants.
Q. If you had to choose 5 words to describe your role as a Regulatory Affairs Associate, you'd pick:
A. Engaging, Educational, Cooperative, Challenging, and Fun
Q. What initially attracted you to apply for your current position at FMCNA?
A. It is a large company with lots of products and resources, allowing me to continue to grow as an RA professional.
Q. One word to describe your team at FMCNA:
A. Impactful.
Q. In regards to the Regulatory Affairs field, complete the sentence: "you'll love this role if you…"
A. Enjoy learning about medical procedures and have attention to detail.
Q. Similarly, you'd say, "you'll dislike this role if you…"
A. Find paying attention to every small detail tedious.
Q. Why do you enjoy working here?
A. I enjoy working here because even though we work hard, we have fun.
Q. Best work experience?
A. When a project team pulled together and got everything done to meet an important deadline.