Meet Andrew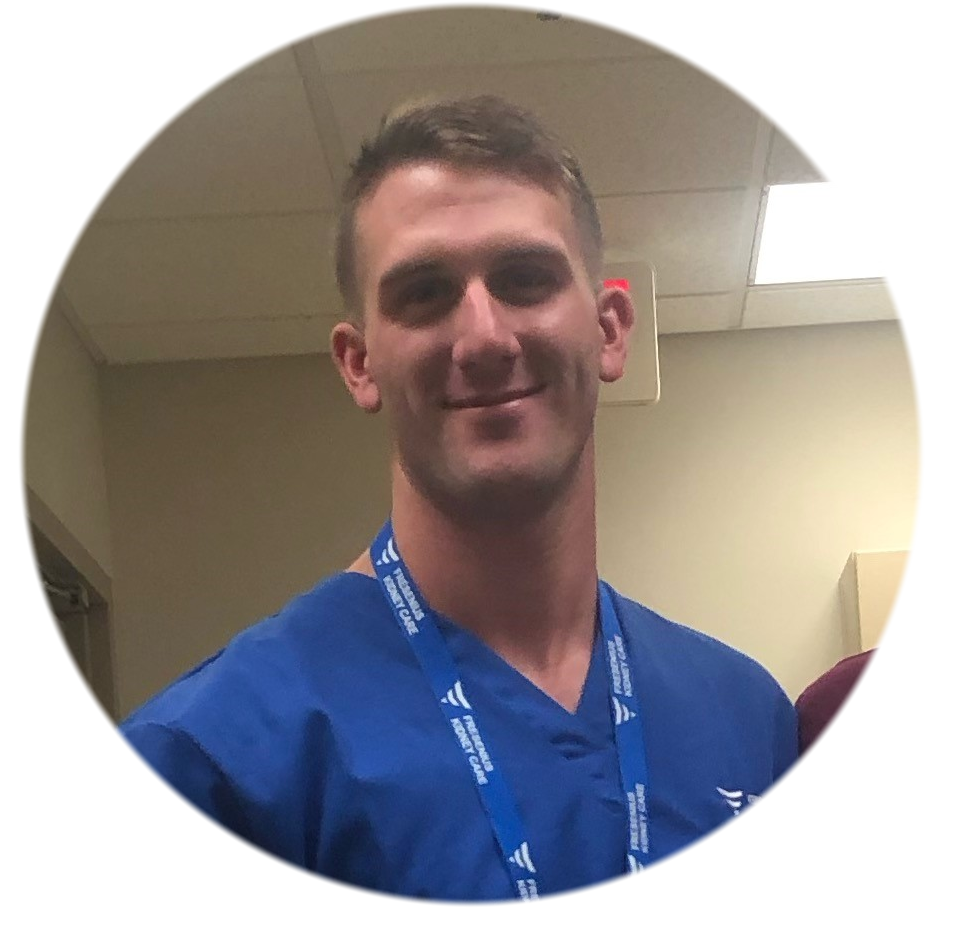 Andrew Reynolds is a Patient Care Technician (PCT) and has been with Fresenius Medical Care since January 2019. Andrew also served four years in the United States Marine Corp. Andrew talks about being mentally tough in both the military and in healthcare. And because of these similarities, he has been able to apply the skills he learned in the military to his current role at FMCNA. Read on to learn how Andrew's time in the military helped prepare him for his career at FMCNA!

LET'S HEAR WHAT ANDREW HAD TO SAY:
Q: Briefly describe your military service:
A: I was a Fire Support Team (FIST) and before that an infantry squad leader. I worked with several international militaries to provide safety and stability in the regions I worked in. I went on two deployments.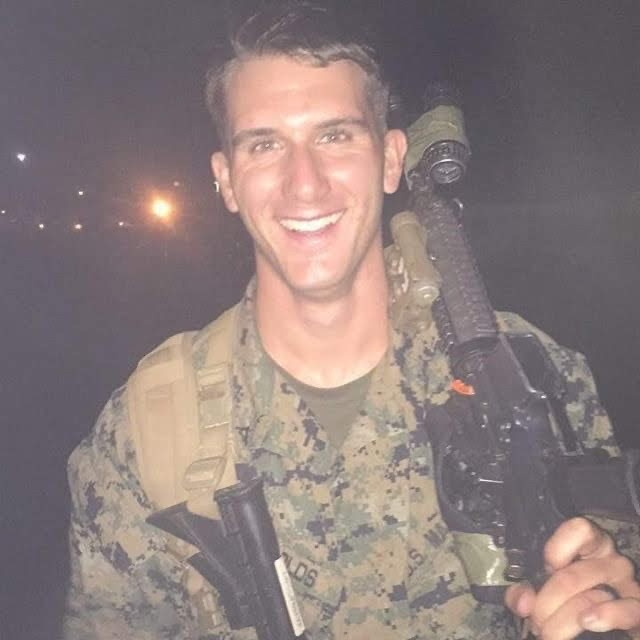 Q: What does it mean to bring your military experience to FMCNA?
A: It was hard relating to people after I got out. It was hard to find purpose. Here at FMCNA, I found that. Everyone conducts themselves as professionals. They work as a team all the way from the Clinic Manager to Biomed Tech. We are a team and can't succeed without each other. Bringing care to patients with compassion.
Q: How do you see FMCNA leveraging your experience, how do you see your experience propelling your success?
A: I enjoy helping people thrive in a stressful situation. Working in healthcare is sometimes stressful. I find myself actually using the skills I have learned every day. From the moment I gown up to the moment I walk in the door of my home.
Q: How is FMCNA committed to supporting veterans?
A: I have met several veterans along the way while working here. I have also met several veteran patients. I love connecting with them and sharing stories. FMCNA has always been supportive of helping veterans whether they are an employee or patient.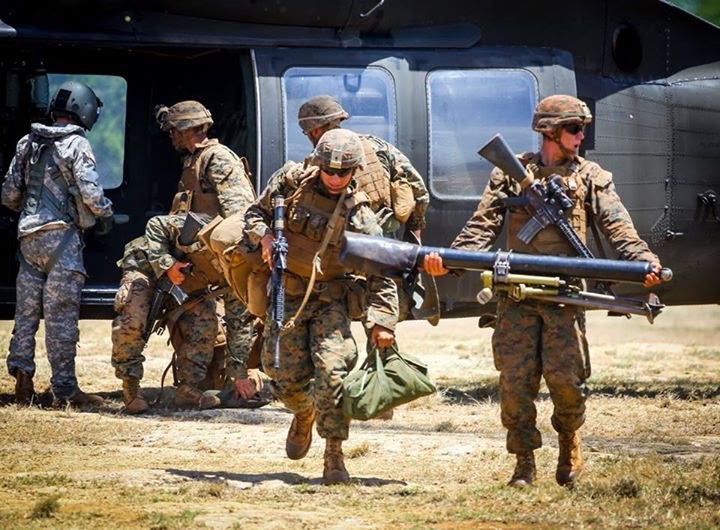 Q: Why did you join the FMCNA team?
A: I was looking for a job out of the military. A lot of veterans struggle with surviving outside of the military to find jobs. FMCNA helped me transition and make me feel welcome after being far from home for so long.
Q: How do you feel that your role is a "vital part" in supporting our patients and our company?
A: As a veteran, I find I can relate to veteran patients a little more. I help them feel like they are cared for here at our company. They have not been forgotten.
Q: Describe an experience or feeling that stands out when thinking of your career with FMCNA.
A: I feel like my military career has helped me by giving me the tools and mental toughness to work in healthcare. We here at FMCNA strive to be the best in dialysis. We should be proud of that and the patients should feel that as well. We do that by carrying ourselves to a higher standard than other companies. We show up on time we take care of the patients. Healthcare isn't a job, it is a lifestyle. You have to be committed to the patients. Like the military, people's lives depend on you showing up to work with your A game.
Q: Do you feel that you have a powerful effect on your role? If so, how?
A: Every day I walk in I am changing lives for the better and working to inspire my patients.
Q: Do you feel you or your team/department leads, innovates, succeeds? If so, how?
A: The team here strives for perfection. You never have to worry about falling behind because someone is always there to help you succeed. We are a team inside the clinic and out. A family.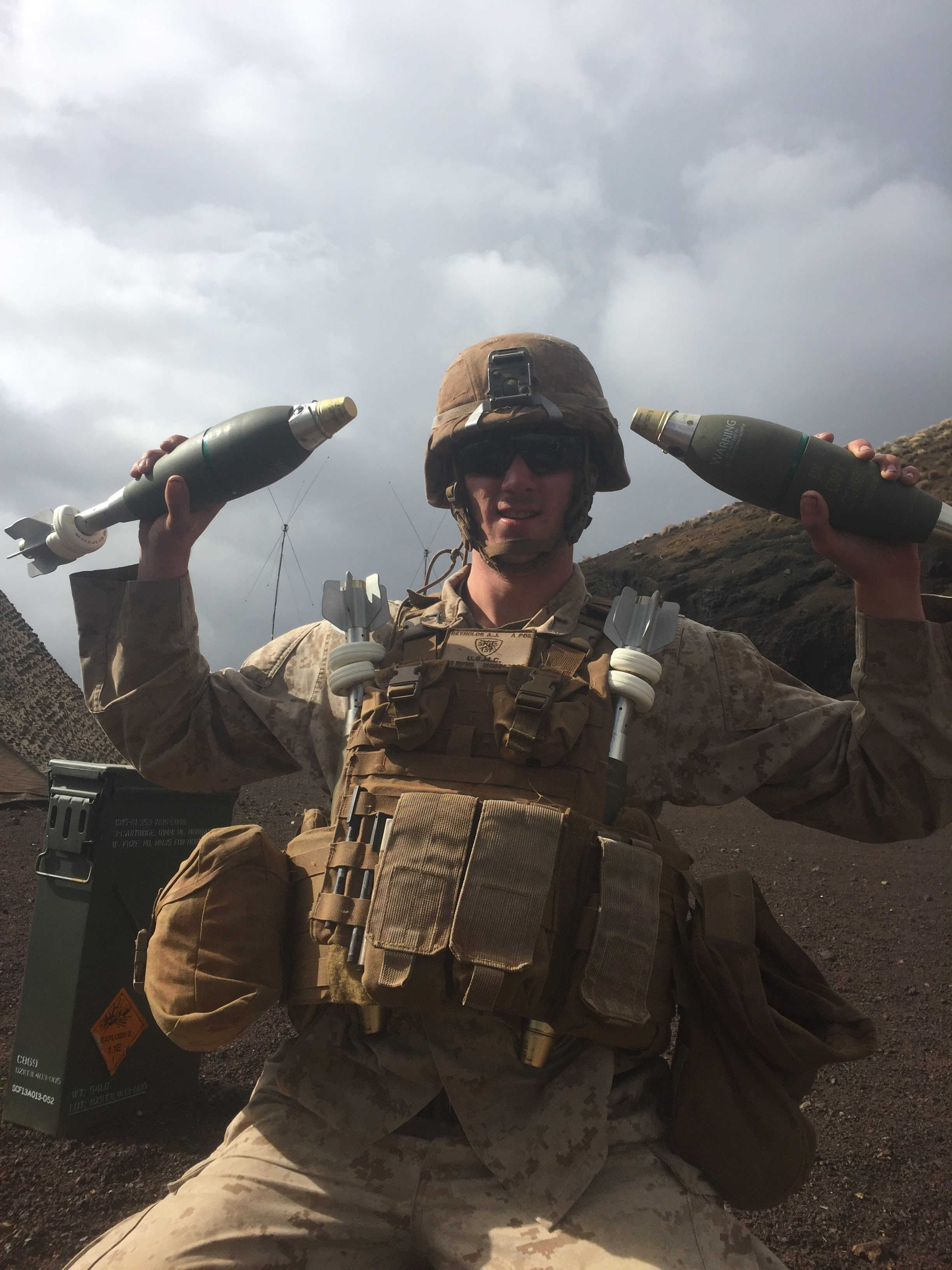 Q: Do you feel that your role allows you to be a partner in caring? If so, how?
Of course. Sometimes a patient just needs someone to understand and listen. They are upset and don't want to be on dialysis 50% of the time. Listening to a patient can change how they view the situation they are in.

About Fresenius Medical Care
We have become a global leader in healthcare because of the unwavering dedication our people bring to work every day. Whether that means developing new-to-market dialysis technology or educating patients, our team touches the lives of more than 190,000 patients through innovative care and profound, personal connections.
With Fresenius Medical Care North America, you will "be the difference," enabling patients to thrive, providing comfort to families, supporting coworkers so they can realize their goals, compelling our company to achieve through innovation and performance, and driving the development of your career.
Our team is made up of over 64,000 dedicated employees in North America. All of them focus on being the difference and delivering the highest-quality care to people with kidney disease – helping them to lead longer, better, and healthier lives.
Why Join our team?
Rated as one of Forbes' U.S. Best Employers
Paid one-on-one training
Tuition reimbursement
Comprehensive health insurance
Paid time off
401(K) and much more