Make Your Mark in Savannah, GA!
The City:
The oldest city in Georgia, Savannah is a historical haven full of amazing attractions—from the Cathedral of St. John the Baptist to Forsyth Park and everything in between. A key port city during the American Revolution, Savannah is now home to more than 140,000 residents. A one-of-a-kind metropolis, it offers an array of arts and culture, along with a beautiful climate and scenery. It's an amazing city, and it's waiting for you!
"It's really nice here. There's a lot to do. There's always something going on, and mainly, it really sells downtown, which is historic Savannah."- Lisa B., Dialysis Nurse, FMCNA
The Work Environment:
At FMCNA, we truly care about our employees and work hard to show them that we do. From our collaborative work environment to our amazing employee benefits, you'll love being part of the FMCNA Savannah team.
Employee Benefits Include:
Medical coverage
Dental insurance
Vision insurance
401k program
PTO, vacation time and accrued sick leave
The Career:
Are you interested in pursuing a nursing career with FMCNA in Savannah? Lisa B., FMCNA Dialysis Nurse Manager at the Savannah location, explains how you can do just that. She notes that ideal candidates have dialysis experience, but many candidates also come from a background in ICU, PCU and/or surgery. See what else she had to say below:
The interview and orientation process: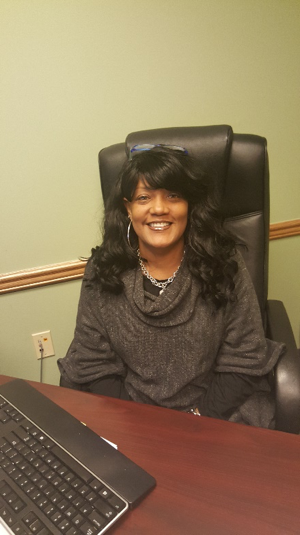 "We look at nurses all across the board," Lisa says, emphasizing that it's mostly preferred that candidates have at least a year's experience in nursing.
During your interview, she explains, you'll meet the team and have the chance to see what a typical workday is like. She adds that once you are hired, you begin the orientation process.
"FMCNA has a great orientation process. When you get into dialysis with Fresenius, you actually have to go through a 10-week class. So, you have 10 weeks where you are in the classroom setting with an educator, and he or she is actually teaching you. But also, during those 10 weeks, you spend time at the hospital with your preceptor. You have a total of six months from the time you are hired until you're on your own."
What to expect as a nurse with FMCNA:
As an RN with Fresenius Medical Care North America, you'll work a 12-hour workday and spend the majority of your time at the Savannah facility. There, you'll have the chance to really get to know your coworkers and the patients you are helping every day.
"All nurses are assigned a 'home hospital' where they spend about 75 percent of their time," Lisa says. "But with five different locations that use FMCNA's dialysis services, and the unpredictability of each location's needs, nurses are prepared to travel to another location if their staff needs help." She also notes that all travel expenses are reimbursed.
"The team is there to support each other. That's one thing my nurses are great at—helping each other out," she says.
Are you looking to begin a rewarding career as a Dialysis Nurse or as one of our many other diverse positions in the beautiful city of Savannah? Join our team today