Social Workers at Fresenius Medical Care help patients understand that while dialysis treatment can be overwhelming at first, it is still possible to thrive. Responsibilities include assessing, educating and collaborating with patients on care planning that addresses everything from work, travel and financial concerns to emotional support. The result is a career that profoundly impacts the lives of both patients and their families. Successful candidates will possess an MSW and state licensure, as well as the ability to develop relationships with patients as you help them navigate life on dialysis.
Job Level: Mid
Occasional Local Travel
Success Profile
What makes a successful member of our team? Check out the top traits we are looking for and see if you have the right mix.
Compassionate 10
Communicator 9
Motivational 9
Helpful 8
Trustworthy 8
Sincere 6
Traits are on a scale of
0
to
10
Collaborative
Enthusiastic
Facilitator
Personable
Good listener
Patient
Perceptive
Understanding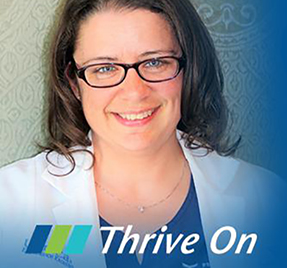 We're dealing with people's lives. They deserve the best quality of care that we can provide.
Jennifer L., Social Worker
Trending
A day in the life of an FMCNA dialysis clinic

Employee support, enthusiasm and
engagement at FMCNA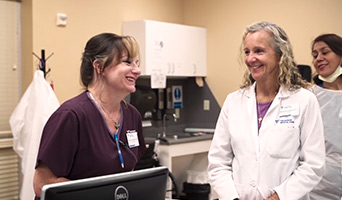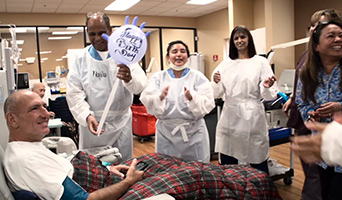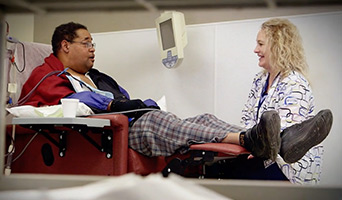 Rewards
Healthcare

Medical • Dental • Vision Healthcare FSA Dependent Care FSA Short- and Long-term Disability

Continuing Education

Tuition Assistance and CEU reimbursements ($500/year for full-time; $350/year for part-time)

Paid Time Off

Flexibility in using PTO for vacation, holiday and personal time. PTO can also be reimbursed for cash for up to 80 hours per year.

Collaborative Environment

Employee Pride Valued Team Members Motivation for Excellence Respect & Dignity Openness & Trust

Additional Perks

Adoption Assistance Wireless, Automobile and Computer Discounts Discount Fitness Program

401(K) Retirement Saving

Competitive vesting schedules and a company match of 50 cents for each dollar you save up to the first 6% of your salary (3% additional) after one year of employment.
Responsibilities
Job ID
190003WP
Available Openings
1
Position Specific Information
Lead for all of Northern California - Walnut Creek, San Francisco, Sacramento
PURPOSE AND SCOPE:
Supports FMCNA's mission, vision, core values and customer service philosophy.  Adheres to the FMCNA Compliance Program, including following all regulatory and FMS policy requirements.
Provides direction, guidance and support to facility social workers in an assigned area acting as a resource and subject matter expert as required.  Acts as the liaison between the social workers and the facility and Division and regional management.  May carry a reduced patient load providing psychosocial services utilizing Social Work Theory of Human Behavior and accepted methods of social work practice.
DUTIES / ACTIVITIES:
CUSTOMER SERVICE:
Responsible for driving the FMS culture through values and customer service standards.
Accountable for outstanding customer service to all external and internal customers.
Develops and maintains effective relationships through effective and timely communication.
Takes initiative and action to respond, resolve and follow up regarding customer service issues with all customers in a timely manner.
PRINCIPAL RESPONSIBILITIES AND DUTIES
Provides general direction, guidance, leadership, expertise and assistance to FMS social workers in an assigned area.
Provides training, orientation, and education to area social workers, facilitating implementation of FMCNA continuing education training opportunities focused on increasing staff skill and knowledge of psychosocial aspects of CKD.
Facilitates regional social work meetings and directs social work outcomes-driven quality improvement projects with focus on quality indicators and enhanced facility operations.
Identifies and mentors facility social workers to act as training resources and mentors for other MSWs.
Assists Area Managers and Clinical Managers with the recruitment and interviewing of Master's Social Work (MSW) candidates and with the assessment of social worker competency and skill sets for performance evaluations.
Provides input and assistance to Area Managers and Clinical Managers regarding corrective action and termination decisions, as needed.
Collaborates with and assists Corporate Social Worker and Social Work Advisory Board in development of standardized social work tools and documents, development of social work orientation and training materials, and development of monitoring tools and training to assess social work intervention outcomes.
Oversees compliance of necessary social work documentation (comprehensive patient assessments, progress notes and plans of care) to meet standards identified in CMS Conditions for Coverage and FMS policy requirements.
Collaborates with Corporate Departments to support legislation that enhances patient care and outcomes.
Collaborates with Area Managers, Regional Vice Presidents, Patient Accounts Managers and other field personnel to achieve positive patient treatment outcomes, team and management support and effective facility operations.
Other duties and responsibilities as outlined in the MSW/Social Worker job description.
Other duties as assigned.
PHYSICAL DEMANDS AND WORKING CONDITIONS:
The physical demands and work environment characteristics described here are representative of those an employee encounters while performing the essential functions of this job.  Reasonable accommodations may be made to enable individuals with disabilities to perform the essential functions.
Day to day work includes desk and personal computer work and interaction with patients, facility staff and physicians.  The position requires travel between assigned facilities and various locations within the community.  Travel to regional, Business Unit and Corporate meetings may be required. 
The work environment is characteristic of a health care facility with air temperature control and moderate noise levels.  May be exposed to infectious and contagious diseases/materials.
EDUCATION:
Master's Degree from an accredited school of Social Work.

Licensed in the state where employed if social work licensure is mandated by the State.

Certification: Licensed at independent practitioner level in state where practicing preferred. 
EXPERIENCE AND REQUIRED SKILLS:
 Minimum of 3 years nephrology experience and a minimum of 5 years overall postgraduate experience.
 Experience with renal patients or other physically ill population preferred.
 Knowledge of Continuous Quality Improvement (CQI) process.
 Excellent communication and leadership skills.
 Knowledge of financial, insurance and community resources. 
 Active in professional Social Work organizations.
 Professional, positive, flexible and a team player.
EO/AA Employer: Minorities/Females/Veterans/Disability/Sexual Orientation/Gender Identity