Overview
Azura Vascular care is the national leader in vascular specialty service and manages treatments for a wide range of simple and complex vascular disorders using minimally invasive techniques. As part of our team, you'll help patients avoid the complexities of a hospital admissions by being treated promptly, safely and effectively in a high-quality, outpatient setting. You'll also enjoy an environment of teamwork, work-life balance, and the satisfaction of aligning closely with our parent company, Fresenius Medical Care, to improve the health and quality of life for people in our communities.
Job Description
Job ID R0105703
Available Openings 1
PURPOSE AND SCOPE:
The Cardiovascular Technologist performs diagnostic cardiology testing which includes EKG's, stress testing, nuclear medicine stress testing, stress echocardiograms and Holter monitor scanning as defined in department policies and procedures. The incumbent organizes and prioritizes work in accordance with department needs and completes assignments within assigned times.
PRINCIPAL DUTIES AND RESPONSIBILITIES:
Consistently performs diagnostic quality cardiology procedures utilizing proper technique consistent with department protocols and ultrasound safety practices.
Consistently triages patients appropriately according to their acuity level, follows established procedures for patient identification, reviews orders and indications for exam for appropriateness of each exam and provides pertinent clinical history for exams performed.
Consistently submits accurate and complete exam images and associated exam worksheets and data sheets, consistent with department protocols, for physician interpretation.
Accurately performs all data entry and clerical procedures required by department to insure that completed exams are recorded in NextGen, department Log Book and computer database for laboratory accreditation.
Consistently demonstrates compliance with department policies and procedures.
Obtains and maintains related (such as CVT) credential and continuing education requirements needed to maintain laboratory accreditation.
Cooperates fully in all risk management activities and investigations.
Treats all information and data within the scope of the position with complete confidentiality and security.
Participates in department meetings, quality control and QI activities.
Assists with orientation and cross-training of students and employees as needed, including proctoring.
May escalate issues to supervisor for resolution, as deemed necessary.
Review and comply with the Code of Business Conduct and all applicable company policies and procedures, local, state and federal laws and regulations.

Assist with various projects as assigned by direct supervisor.

Other duties as assigned.
Additional responsibilities may include focus on one or more departments or locations.  See applicable addendum for department or location specific functions.
PHYSICAL DEMANDS AND WORKING CONDITIONS:
The physical demands and work environment characteristics described here are representative of those an employee encounters while performing the essential functions of this job. Reasonable accommodations may be made to enable individuals with disabilities to perform the essential functions.

Travel may be required.
EDUCATION:
High School Diploma required; Associate's Degree desirable.

Graduate of a cardiovascular program (such as the CAAHEP-approved or CMA-approved program).
EXPERIENCE AND REQUIRED SKILLS:
1-2 years' related experience preferred.

Knowledgeable and complies with safety practices and emergency protocols.

Knowledge of cardiac anatomy and physiology.
Knowledge and skills required to operate treadmill stress testing and Holter scanning systems.  
Ability to understand and follow detailed exam protocols.

Ability to work with patients with limited mobility and severe cardiovascular disease.
EO/AA Employer: Minorities/Females/Veterans/Disability/Sexual Orientation/Gender Identity
Fresenius Medical Care North America maintains a drug-free workplace in accordance with applicable federal and state laws.
View More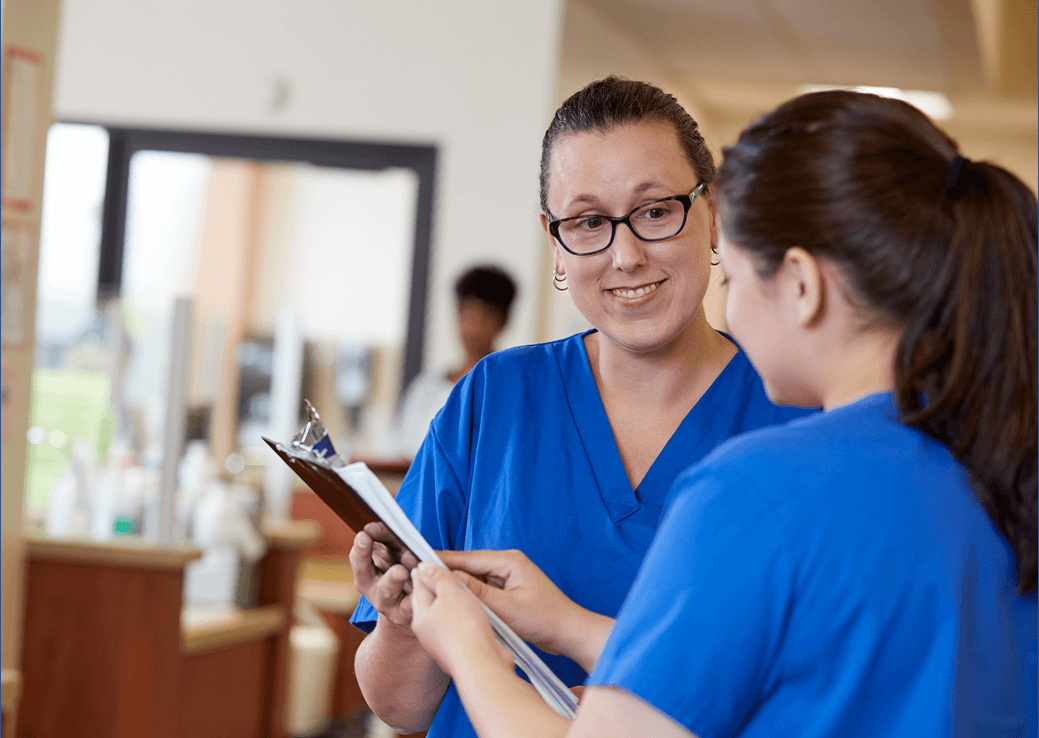 Success Profile
What makes a successful member of our team? Check out the top traits we are looking for and see if you have the right mix.
Facilitator
Leadership
Patient
Motivational
Helpful
Understanding

My goal is to make sure that our patients keep their mobility and quality of life. This goal is really personal for me. My own father always had really bad vasculature in his leg and never had access to the kind of care we offer — eventually he lost blood flow and mobility. Knowing what he went through makes me even more committed to our mission.

Warren J., AZURA REGIONAL VICE PRESIDENT
We've got your back.
We fully believe that dedication and passion should be recognized and rewarded. That's why we offer a competitive compensation and benefits package to all of our employees. Our benefits provide the flexibility, choice and support you need to be at your best as you play a vital part in helping patients live longer, better and healthier lives.
Healthcare

Healthcare

Medical
Dental
Vision
Healthcare FSA
Dependent Care FSA

Medical
Shore/Long-term
Disability

Continuing Education

Continuing Education

Tuition Assistance and CEU reimbursements ($500/year for full‑time; $350/year for part‑time)

Paid Time Off

Paid Time Off

Flexibility in using PTO for vacation, holiday and personal time.

Collaborative Environment

Collaborative Environment

Employee Pride
Valued Team Members
Motivation for Excellence
Respect & Dignity
Openness & Trust

Additional Perks

Additional Perks

Adoption Assistance
Wireless, Automobile and Computer Discounts

401(k) Retirement Saving

401(k) Retirement Saving

Competitive vesting schedules and a company match of 50 cents for each dollar you save up to the first 6% of your salary (3% additional) after one year of employment.

Application Process

We are so glad you are interested in a career with FMCNA! What happens next?

Application & Assessment

First you will need to complete your online application. Some roles may also require an online assessment to be completed.

Review

Then a recruiter will review the applications submitted and select those most aligned with the role to move forward. If selected, The recruiter will contact you to schedule the next step.

Interview

Next, you will participate in phone/video interview(s) with our recruiter & leadership team.

Feedback

The recruiter will provide feedback to you on your interview(s) and update you on any hiring decisions.

Offer

Next, the recruiter will extend a formal offer if you are selected for the position.

Pre-Employment Checks

Lastly, you will accept your offer and complete pre-employment checks and paperwork.

Upcoming Events

Learn more about working at Fresenius Medical Care at an upcoming hiring event near you.

Sign Up For Job Alerts

By signing up for Job Alerts, you'll receive the latest job openings based in your interests, skills and background sent directly to your inbox.

Join Our Talent Network

Joining our Talent Community allows us to send you company news, career event announcements and other career-related information.

By submitting your information, you acknowledge that you have read our privacy policy and consent to receive email communications from Fresenius Medical Care N.A.