Overview
As a Clinic Manager at Fresenius Medical Care, you'll manage the daily operations of our outpatient centers. More importantly, you'll be the key driver in carrying out our mission: To deliver superior care that improves the quality of life of every patient, every day, setting the standard by which others in the health care industry are judged. This is accomplished by hiring, developing and inspiring a multi-disciplinary team, collaborating with physicians, tracking and delivering superior patient outcomes and monitoring regulatory and safety requirements. Strong management skills are required and prior direct patient care experience is needed for occasions when the team needs a helping hand.
Job Description
Job ID R0106476
Available Openings 1
PURPOSE AND SCOPE:
Supports FMCNA's mission, vision, core values and customer service philosophy. Adheres to the FMCNA Compliance Program, including following all regulatory and FMS policy requirements. Ensure provision of quality patient care while maintaining cost-effective clinical operations in accordance with all legal, compliance, and regulatory requirements and programs. Adheres to all requirements of the FMCNA Compliance Program, and FMS patient care and administrative policies as the clinical leader, has the authority to make daily decisions to ensure continuity of care and patient and staff safety
PRINCIPAL DUTIES AND RESPONSIBILITIES:
Manages the tactical execution of short- and long-term objectives through the coordination of activities with a direct responsibility for results, including costs, methods, and staffing.

Provides leadership, coaching and development plans for all direct reports to maintain an engaged and productive workforce; partnering with Human Resources on employee matters.

Technically proficient in the specific department and knowledge of industry practice and business principles. Works on issues of diverse scope where analysis of situation or data requires evaluation of a variety of factors, including an understanding of current business trends. Has a larger range within the department.

Responsible for supporting and driving FMS quality standards through meeting all ESRD regulatory requirements and the practice of Quality Assessment and Improvement (QAI), including use of FMS QAI tools.

Responsible for addressing and acting on adverse events and action thresholds.

Oversees facility's Home Therapies Program if applicable.

Accountable for compliance with all applicable federal, state and local laws and regulations.

Ensures all FMS Clinical Quality policies and procedures are communicated to and implemented by the facility staff.

Maintains integrity of medical records and other FMS administrative and operational records.

Complies with all data collections and auditing activities.

Maintains facility environmental integrity, including safety.

Experienced leadership required for multi-faceted environment; role primarily focuses on tactical execution. Receives assignments in the form of objectives and determines how to use resources to meet schedules and goals.

An individual contributor will have significant project/process responsibilities. Program or project responsibility generally within the function.

Follows processes and operational policies in selecting methods and techniques for obtaining solutions. Interprets and recommends change to policies and establishes procedures that effect immediate organization(s).

Decisions have an impact on work processes and outcomes. Erroneous decisions or failure to achieve results will add costs and may impact the short-term goals of the organization.

Frequently interacts with subordinate supervisors, customers, and/or functional peer group managers, normally involving matters between functional areas, other company divisions or units, or customers.

Participates and presents at meetings with internal and external representatives. Often leading a cooperative effort among members of a project team.

Interacts with internal departments and external customers; particularly in problem resolution. Acts as an advisor to subordinate(s) to meet schedules and/or resolve technical problems.

Responsible for hiring, coaching and counseling employees, including performance reviews, disciplinary action and terminations.

Provides technical guidance.
Coordinates all aspects of patient care with the appropriate staff members, from admission through discharge of the patient.

Ensure education of the patient regarding quality measures, transplant options, modality awareness, and access care, including catheter reduction and adherence to treatment regime.

Acts as a resource for the patient to address patient concerns and questions.

Accountable for timely completion of patient care assessments and care plans by organizing meetings of the facility's Interdisciplinary Team to discuss patient care plans and to resolve patient problems.

Directs initiation, maintenance and communication of efficient and timely patient schedules to ensure maximization of the facility station efficiency.

Is aware of and develops a mechanism or process for knowing the specific situation of each patient, including hospitalizations, no- shows, catheter use, and any significant change in patient care status.

Develops action plans for unexcused and missed treatments in collaboration with the Director.

Plans, coordinates and acts as the liaison for patient care as per the disease management agreement, including initial and ongoing validation of member eligibility. Facilitate timely workup of patients for access management, dialysis services, patient education, hospitalizations, and kidney transplantation as appropriate, and ensures coordination of care with the multidisciplinary renal team. Communicates changes in patient status regarding clinical, insurance, travel and transportation issues to the disease management company.   Maintains current knowledge of disease management software and systems as pertinent.
STAFF:
Responsible for implementation of FMS staffing, and medical supply models, to provide quality patient care, and makes recommendations.

Participates in the recruitment and interview process, and decision to hire new personnel.

Ensures completion of new hiring orientation and training including mandatory in-services and ICD code training when applicable. Ensures documentation completed for annual in service training, and policy and procedure in service updates.

Responsible for all patient care employees receiving appropriate training according to FMS policy, including training to ensure ongoing compliance with all FMS risk management initiatives.

Provides opportunities for professional growth, and training to ensure clinical competence and the ability for licensed staff to assume Team Leader responsibilities

Responsible for overseeing performance of all licensed personnel, direct patient care staff, reporting indirect patient care personnel as assigned, and when necessary, technical staff. Provides employee education and guidance, and feedback related to performance.

Maintains current knowledge regarding FMCNA benefits, Human Resources policies, procedures, and processes, and acts as a resource to facility staff.

Provides counseling for all clinical staff members at regular intervals offering support and encouraging professional growth.

Completes timely employee evaluations and establishes annual goals for staff.

Provides written documentation of all disciplinary conferences in accordance with the established personnel policies, and confers with the Director and Human Resources regarding the nature of the disciplinary decisions.

Participates in Corporate and Business Unit specific employee recognition and satisfaction programs.

Creates, maintains, and communicates efficient and timely employee schedules according to the needs of the facility.

Creates and implements a Continuous Quality Improvement (CQI) Process Improvement Team that involves staff in problem solving.
PHYSICIANS:
Facilitates the application process for physician privileges and compliance with FMS Medical Staff By-Laws.

Responsible for strong Director and physician relationships and facilitating staff relationships with physicians.

Ensures regular and effective communication with all physicians, through regular meetings with Directors.

Participates in Governing Body.

Schedules and coordinates CQI meetings with physicians.
MAINTENANCE/TECHNICAL:
Responsible for the integrity and safety of the facility water system.

Must be knowledgeable in the operation of all facility equipment and technology.
ADMINISTRATIVE:
Responsible for maintaining and updating all FMS manuals.

Accountable for completion of the Annual Standing Order Review and ICD coding.

Checks correspondence whether electronic, paper or voice mail, and responds as appropriate.

Directs information gathering as required supporting billing and collection activities.

Responsible for efficient utilization of medication, laboratory, inventory, supplies and equipment to achieve supply cost goals following all guidelines established in FMS formularies

Participates in the completion and interpretation of the Pl-17 inventory supply use analysis.

Reviews and approves facility payroll.

Reviews profit and loss statements with Director

Responsible for participating in all required Network reporting and on-site state or federal surveys.

Participates in the completion of the FMS Administrative Clinical Review.
PHYSICAL DEMANDS AND WORKING CONDITIONS:
The physical demands and work environment characteristics described here are representative of those an employee encounters while performing the essential functions of this job.  Reasonable accommodations may be made to enable individuals with disabilities to perform the essential functions. 

Employees are required to take the Ishihara's Color Blindness test as a condition of employment.  Note that: Failing the Ishihara Test for Color Blindness does not preclude employment. The Company will consider whether reasonable accommodations can be made.

Day to day work includes desk and personal computer work and interaction with patients, facility staff and physicians

Position may require travel between assigned facilities and various locations within the community. Travel to regional, Business Unit and Corporate meetings may be required.

The work environment is characteristic of a health care facility with air temperature control and moderate noise levels. May be exposed to infectious and contagious diseases/materials.
SUPERVISION:
Responsible for the direct supervision of various levels of staff as designated by region.
EDUCATION AND REQUIRED CREDENTIALS:
EXPERIENCE AND SKILLS:
6 – 8 years' related experience or an equivalent combination of education and experience.

3+ years' supervisory or project/program management experience preferred.

Minimum of 12 months experience in clinical nursing is required. Experience in med/surg or ICU/CCU is preferred.

Minimum of 6 months chronic or acute dialysis nursing experience is required.

Must be available as a full-time employee and provide on-call coverage when necessary.

Demonstrated leadership competencies and skills for the position, including excellent communication, customer service, continuous quality improvement, relationship development, results orientation, team building, motivating employees, performance management, and decision making.

Demonstrated management skills necessary to provide leadership in the supervision of dialysis personnel and to ensure the delivery of maximum quality care to all patients.

Must complete Clinical Manager training modules and ongoing developmental programs within the specified time line.
EO/AA Employer: Minorities/Females/Veterans/Disability/Sexual Orientation/Gender Identity
Fresenius Medical Care North America maintains a drug-free workplace in accordance with applicable federal and state laws.
View More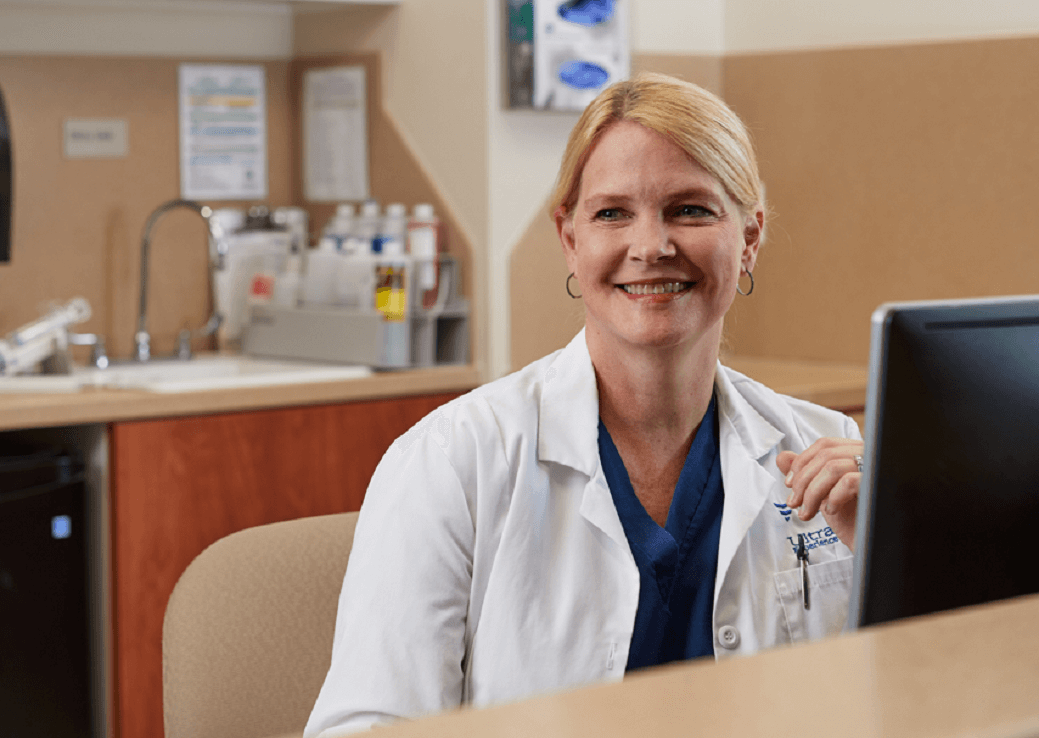 Success Profile
What makes a successful member of our team? Check out the top traits we are looking for and see if you have the right mix.
Leadership
Communicator
Compassionate
Problem-solver
Good Listener
Motivational

We work as a team. There is no way we can achieve any success working separately.

Ana L., Clinical Manager
We've got your back.
We fully believe that dedication and passion should be recognized and rewarded. That's why we offer a competitive compensation and benefits package to all of our employees. Our benefits provide the flexibility, choice and support you need to be at your best as you play a vital part in helping patients live longer, better and healthier lives.
Healthcare

Healthcare

Medical
Dental
Vision
Healthcare FSA
Dependent Care FSA

Medical
Shore/Long-term
Disability

Continuing Education

Continuing Education

RN Tuition Assistance Program

Clinical Advancement Program (four practice tiers for RNs to advance your career)

Paid Time Off

Paid Time Off

Flexibility in using PTO for vacation, holiday and personal time.

Collaborative Environment

Collaborative Environment

Employee Pride
Valued Team Members
Motivation for Excellence
Respect & Dignity
Openness & Trust

Additional Perks

Additional Perks

Adoption Assistance
Wireless, Automobile and Computer Discounts

401(k) Retirement Saving

401(k) Retirement Saving

Competitive vesting schedules and a company match of 50 cents for each dollar you save up to the first 6% of your salary (3% additional) after one year of employment.

Application Process

We are so glad you are interested in a career with FMCNA! What happens next?

Application & Assessment

First you will need to complete your online application. Some roles may also require an online assessment to be completed.

Review

Then a recruiter will review the applications submitted and select those most aligned with the role to move forward. If selected, The recruiter will contact you to schedule the next step.

Interview

Next, you will participate in phone/video interview(s) with our recruiter & leadership team.

Feedback

The recruiter will provide feedback to you on your interview(s) and update you on any hiring decisions.

Offer

Next, the recruiter will extend a formal offer if you are selected for the position.

Pre-Employment Checks

Lastly, you will accept your offer and complete pre-employment checks and paperwork.

Upcoming Events

Learn more about working at Fresenius Medical Care at an upcoming hiring event near you.

Sign Up For Job Alerts

By signing up for Job Alerts, you'll receive the latest job openings based in your interests, skills and background sent directly to your inbox.

Join Our Talent Network

Joining our Talent Community allows us to send you company news, career event announcements and other career-related information.

By submitting your information, you acknowledge that you have read our privacy policy and consent to receive email communications from Fresenius Medical Care N.A.