Social Workers at Fresenius Medical Care help patients understand that while dialysis treatment can be overwhelming at first, it is still possible to thrive. Responsibilities include assessing, educating and collaborating with patients on care planning that addresses everything from work, travel and financial concerns to emotional support. The result is a career that profoundly impacts the lives of both patients and their families. Successful candidates will possess an MSW and state licensure, as well as the ability to develop relationships with patients as you help them navigate life on dialysis.
Job Level: Mid
Occasional Local Travel
Success Profile
What makes a successful member of our team? Check out the top traits we are looking for and see if you have the right mix.
Compassionate 10
Communicator 9
Motivational 9
Helpful 8
Trustworthy 8
Sincere 6
Traits are on a scale of
0
to
10
Collaborative
Enthusiastic
Facilitator
Personable
Good listener
Patient
Perceptive
Understanding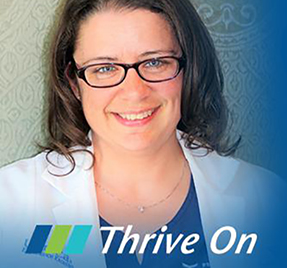 We're dealing with people's lives. They deserve the best quality of care that we can provide.
Jennifer L., Social Worker
Trending
A day in the life of an FMCNA dialysis clinic

Employee support, enthusiasm and
engagement at FMCNA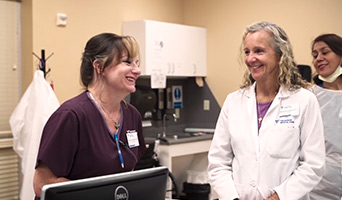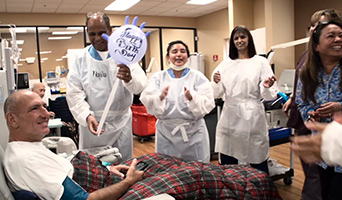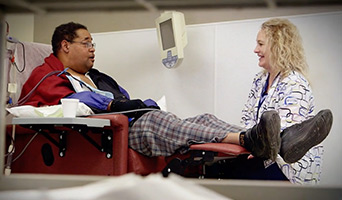 Rewards
Healthcare

Medical • Dental • Vision Healthcare FSA Dependent Care FSA Short- and Long-term Disability

Continuing Education

Tuition Assistance and CEU reimbursements ($500/year for full-time; $350/year for part-time)

Paid Time Off

Flexibility in using PTO for vacation, holiday and personal time. PTO can also be reimbursed for cash for up to 80 hours per year.

Collaborative Environment

Employee Pride Valued Team Members Motivation for Excellence Respect & Dignity Openness & Trust

Additional Perks

Adoption Assistance Wireless, Automobile and Computer Discounts Discount Fitness Program

401(K) Retirement Saving

Competitive vesting schedules and a company match of 50 cents for each dollar you save up to the first 6% of your salary (3% additional) after one year of employment.
Responsibilities
Job ID
19000ADR
Available Openings
1
Position Specific Information
Must have a SW license in NJ & NY.
PURPOSE AND SCOPE:
The Care Navigation MSW promotes ongoing care coordination problem solving and customer support resulting in quality patient care for Fresenius Health Partners (FHP) Care Navigation population by providing guidance, support, and other care coordination functions as defined by the pertinent program.  The Care Navigation MSW monitors and intervenes with FHP patients who are at high risk of poor health outcomes, have poor adherence to recommended treatments and/or have complex psychosocial barriers.  The Care Navigation Unit MSW provides psychosocial services to patients managed by Fresenius Health Partners utilizing Social Work Theory of Human Behavior and accepted methods of social work practice. The Care Navigation Unit MSW works with the health care team to promote positive adjustment, rehabilitation and improved quality of life for patients. In collaboration with the interdisciplinary team, informs, educates and supports staff in understanding the emotional, psychological and behavioral impact of Chronic Kidney Disease on the patient and family to ensure comprehensive quality care of our patients. Services are generally provided telephonically but there may be programs where on site visits to clinics, medical offices, hospitals and/or patient homes are required.  Programs principally include the Care Navigation Unit but could extend to other Company care management programs. Maintains a database of all interactions and supports a positive rapport with our patients, affiliated providers and vendors. 
PRINCIPAL DUTIES AND RESPONSIBILITIES:
Responsible for driving the FMCNA culture through values and customer service standards.
Accountable for outstanding customer service to all external and internal customers.
Develops and maintains effective relationships through effective and timely communication.
Takes initiative and action to respond, resolve and follow up regarding customer service issues with all customers in a timely manner.
Using defined "trigger events" initiated outbound communication to patient/family caregivers and/or other concerned parties facilitate the coordination of care for patients assigned to the Care Navigation unit.
Receives referrals from Care Navigation Unit staff, patients/families or dialysis clinic staff regarding patients at high risk of poor health outcomes, non-adherent to treatment recommendations and/or with complex psychosocial barriers. Identifies root cause(s) of barrier(s), develops plan of intervention, executes intervention with team members and monitors success of intervention. Re-evaluates interventions and plan as necessary.
Utilizes established social work theory and methods and quality of life measurement instruments as part of assessment and care planning to resolve barriers and meet patient treatment goals.
Provides established outcomes driven psycho-educational counseling methods aimed at improving areas of need, treatment adherence, vocational/educational rehabilitation and/or quality of life.
Provides ongoing education to patient/family regarding psychosocial issues related to End Stage Renal Disease (ESRD) and all support services that are available.
Collaborates with clinical staff and other members of the patient's health care team to assist in the development of an individual plan of care to facilitate an immediate action plan to meet the patient's current needs.
Communicates and coordinates with patient, appropriate members of patient's health care team (i.e. Nephrologist office, Primary Care office, hospital, etc.) in developing, executing and reviewing results of care coordination efforts (closing the loop).
Social service and community resource navigation and referral, including emergency food, housing, shelter or transportation resources. 
Identify appropriate community social service agencies and other resources to assist patient and families.  This may include, but is not limited to assisting patient in securing financial assistance, obtaining medical transportation, identifying mental health treatment and any other public and private resources deemed necessary.
Assists clinics to identify and manage interventions for patients that are at risk of poor health outcomes.
Collects, reviews and employs all pertinent information available from but not limited to FMC clinical systems, care management notes, vendor information, geographic mapping software, direct communication patient, physician or other members of health care team.
Reports to clinical staff, the discovery of unreported medical or social conditions or changes at home that may lead to adverse outcomes and ensures that these are referred to appropriate sources for attention.
Maintains and updates the appropriate software/tracking logs of patients in the Care Navigation Program to manage and record required information and data.
Evaluates program processes and makes recommendations to management that will improve the effectiveness and efficiency of the program.
Maintains the integrity of Protected Health Information (PHI).
Complies with all departmental required data collection and auditing activities, participates in quality improvement activities and participates in project-based work.
Maintains current knowledge of the departmental program software and the Company's clinical information systems.
Improve job related capabilities through continuing education, professional seminars and technical workshops.
Other duties as assigned.
Review and comply with the Code of Business Conduct and all applicable company policies and procedures, local, state and federal laws and regulations.
Assist with various projects as assigned by direct supervisor.
Other duties as assigned.
Additional responsibilities may include focus on one or more departments or locations.  See applicable addendum for department or location specific functions.
PHYSICAL DEMANDS AND WORKING CONDITIONS:
The physical demands and work environment characteristics described here are representative of those an employee encounters while performing the essential functions of this job.  Reasonable accommodations may be made to enable individuals with disabilities to perform the essential functions.
EDUCATION:
Masters of Social Work required
EXPERIENCE AND REQUIRED SKILLS:
2 – 5 years' related experience.
Social Work Licensure required.
Minimum of two (2) years' experience in health care customer service or experience with Nephrology patient care in the physician office, dialysis center or other medical environment.
Must have clear and persuasive patient communication skills.
Previous successful problem solving experience.
Excellent verbal, written and meeting presentation skills.
Successful short task project management.
Familiar with MS Word, Excel, PowerPoint, and computer user interfaces.
Must be organized and detail oriented with a strong bias for follow-up and problem resolution.
Proven ability to be a team player.
EO/AA Employer: Minorities/Females/Veterans/Disability/Sexual Orientation/Gender Identity