Biomedical Technicians at Fresenius Medical Care use their technical skills to improve the lives of our patients and their families. In this role you'll ensure that all equipment functions properly and safely, enabling our team to provide essential dialysis treatment. This involves performing repairs, maintenance and quality checks on medical equipment, water systems and the physical plant. You'll also purchase supplies and maintain inventory. Qualified candidates will have a strong technical background which may include an Associate's degree or military training in electronics or biomedical technology.
Full Time
Job Level: Entry Level
Travel: Minimal
Success Profile
What makes a successful member of our team? Check out the top traits we are looking for and see if you have the right mix.
Technologically savvy 10
Detail-oriented 9
Results-driven 7
Dependable 7
Independent 6
Flexible 5
Traits are on a scale of
0
to
10
Efficient
Focused
Multi-tasker
Organized
Outgoing
Problem-solver
Quick-thinking
Responsible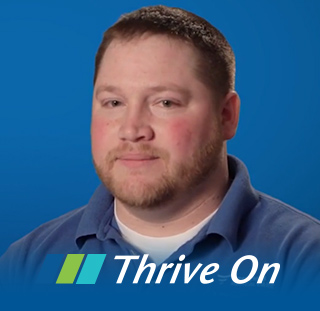 I try to put myself in a position where I'm in every little aspect of what everyone is doing, so I can be an asset.
Michael S., Biomedical Technician
Trending
A day in the life of an FMCNA dialysis clinic

Employee support, enthusiasm and engagement at FMCNA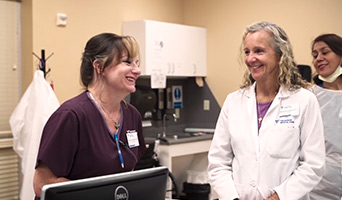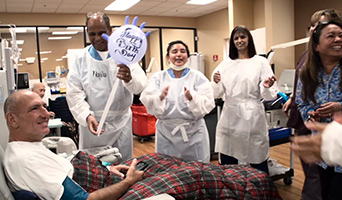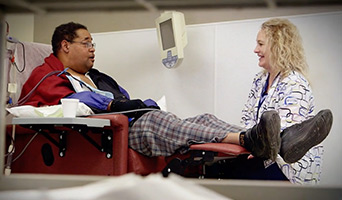 Rewards
Healthcare

Medical • Dental • Vision Healthcare FSA Dependent Care FSA Short- and Long-term Disability

Continuing Education

Tuition Assistance and CEU reimbursements ($500/year for full-time; $350/year for part-time)

Paid Time Off

Flexibility in using PTO for vacation, holiday and personal time. PTO can also be reimbursed for cash for up to 80 hours per year.

Collaborative Environment

Employee Pride Valued Team Members Motivation for Excellence Respect & Dignity Openness & Trust

Additional Perks

Adoption Assistance
Wireless, Automobile, and Computer Discounts
Discount Fitness Program

401(K) Retirement Saving

Competitive vesting schedules and a company match of 50 cents for each dollar you save up to the first 6% of your salary (3% additional) after one year of employment.
Responsibilities
Beverly, Massachusetts | Danvers, Massachusetts
Job ID
18000MJB
Available Openings
1
PURPOSE AND SCOPE:
Supports FMCNA's mission, vision, core values and customer service philosophy.  Adheres to the FMCNA Compliance Program, including following all regulatory and FMS policy requirements. 
Under supervision, is responsible for the repair and maintenance for all medical equipment, water systems and the physical plant in assigned facilities.  Performs all repair and maintenance activities according to FMCNA policies and procedures, manufacturer's documentation, industry standards and local, state and federal regulatory requirements.  Performs monthly Technical Quality Assessment and Process Improvement (QAPI) duties.  Responsible for cost containment related to repair and maintenance.
DUTIES / ACTIVITIES:
CUSTOMER SERVICE:
Responsible for driving the FMS culture through values and customer service standards.
Responsible for outstanding customer service to all external and internal customers.
Develop and maintains relationships through effective and timely communication.
Take initiative to respond to, resolve and follow up on customer issues in a timely manner.
PRINCIPAL RESPONSIBILITIES AND DUTIES:
Perform and/or oversee repair and maintenance activities on water treatment equipment, dialysis equipment, ancillary equipment, test equipment, and the physical plant for assigned areas/facilities as recommended by the manufacturer and in compliance with FMCNA Clinical/Technical Services policies and procedures, industry standards and local, state and federal regulatory requirements.
Document all repair and maintenance activity/repairs per applicable policies and/or procedures.
Employee is required to work on high voltage equipment.
Purchase and maintain inventory of service parts.
Ensure defective parts with associated RGA and warranty parts are returned in a timely manner.
Actively support and participate in the Quality Assessment and Process Improvement (QAPI) process.
Work with facility staff to ensure all regulatory and OSHA requirements are met.
Perform water/dialysate sample collection and processing per applicable policies and procedures.
Review, evaluate and report water/dialysate quality results per applicable policies and procedures.
Transport equipment and supplies as needed.
Perform other duties as assigned.
PHYSICAL DEMANDS AND WORKING CONDITIONS:
Reasonable accommodations may be made to enable individuals with disabilities to perform the essential job functions.  The physical demands and work environment characteristics described here are representative of those an employee encounters while performing the essential functions of this job.
Employees are required to take the Ishihara's Color Blindness test as a condition of employment.  Note that: Failing the Ishihara Test for Color Blindness does not preclude employment. The Company will consider whether reasonable accommodations can be made.
  The position involves active work including lifting, bending, walking and standing for considerable lengths of time.  The use of dollies or other equipment is mandatory when moving heavy weight items.  The employee may be required to frequently lift items weighing up to 50 lbs. as high as 5 feet.  There is potential exposure to chemicals and infectious materials. Personal Protective Equipment (PPE) is provided by the company.  The work environment is typically air temperature controlled with moderate noise levels.  May be required to work in various outdoor elements.  Overnight travel may be required.
EDUCATION:
High school diploma or G.E.D. required.
AA Degree in electronics / biomedical technology, or equivalent preferred.
Successful completion of the FMCNA Biomedical Technician Technical Certification Program within the first 24 months of employment required.

Nephrology / Biomedical Industry Technical Certification within 24 months of employment preferred. (choose one)

Board of Nephrology Examiners Nursing and Technology (BONENT), Certified Hemodialysis Technician (CHT)
National Nephrology Certification Organization (NNCO), Certified Biomedical Nephrology Technician (CBNT)

Biomedical Industry Technical Certification preferred.

Water Quality Association (WQA)Water Treatment Specialist (WTS)
Association for the Advancement of Medical Instrumentation (AAMI), Certified Biomedical Equipment Technician (CBET)

All attained certifications must be maintained and current.
EXPERIENCE AND REQUIRED SKILLS:
Six months experience working in an industrial/medical technical setting or an AA Degree in electronics or biomedical technology.
Attend all technical training programs required by state/federal regulations and FMCNA policy.
Valid Driver's License issued in the employee's state of residence.
Ability to use common hand tools and small power equipment.
Ability to work a flexible schedule including nights, weekends and holidays.
Ability to comprehend and communicate in the English language.
RELATIONSHIPS:
Internal Contacts: Regional Technical personnel, Regional Operations personnel, Medical Directors,  Regional Support personnel i.e. Quality and Education, other Technical, Clinical and Support personnel.
External Contacts: Equipment Manufacturers, Service Representatives, Local, State & Federal Regulatory agencies, Vendors.
EO/AA Employer: Minorities/Females/Veterans/Disability/Sexual Orientation/Gender Identity
&nbsp
Fresenius Medical Care North America maintains a drug-free workplace in accordance with applicable federal and state laws.