Patient Care Technicians (PCTs) at Fresenius Medical Care support and collaborate with RNs to provide dialysis treatment to several patients at a time while maintaining the functionality of the clinic. This involves prepping and testing equipment, reviewing treatment sheets, and opening the clinic at 4am for first shift. PCTs have a combination of technical skills and genuine passion needed to develop deep relationships with patients and improve their quality of life. Qualified candidates have prior customer service, healthcare and direct patient care experience, and will have the opportunity to learn the discipline of dialysis.
Job Description
Bear, Delaware
Job ID R0014953
PCT Student Clinical placement:
PURPOSE AND SCOPE:
The clinical placement student supports FMCNA's mission, vision, core values and customer service philosophy. Adheres to the FMCNA Compliance Program, including following all regulatory and FMS policy requirements.
The student functions as part of the hemodialysis health care team in providing safe and effective dialysis therapy for patients under the direct supervision of a licensed nurse in accordance with FMCNA policies, procedures, and training and in compliance with regulations set forth by the corporation, state, and federal agencies. Responsible for the setup and operation of hemodialysis machines. Assist in the maintenance of a safe and clean working environment. Supports the FMCNA commitment to the Quality Enhancement Program (QEP) and CQI Activities, including those related to patient satisfaction and actively participates in process improvement activities that enhance the likelihood that patients will achieve the FMC Quality Enhancement Goals (QEP).
DUTIES / ACTIVITIES:
PCT students must adhere to all facility and FMCNA policies and procedures.
Under the direction of the shift Nurse and direct supervision of their assigned PCT-P, the Student will:
Take vital signs
Escort patients to/from scale
Weigh patients
Prepare labs i.e., spinning, packaging
Set-up machine including (testing and stringing)
Pre initiation safety check
Initiate or terminate a treatment on a patient with a fistula or graft
Cannulation of fistula and graft
Post treatment emptying of dialysis circuit
Surface disinfect stations/machines
Internal heat/chemical disinfect machines
Remove needles and hold sites
Check sites and apply bandages post treatment
Check for residual disinfectant
Hand crank in emergency
Mix bleach water
Check blood sugars
Draw blood cultures and labs
Obtain pH and conductivity of machine
Prepare dialysate
Check residual chloramine and chlorine in water used to prepare dialysate
The PCT student can NOT:
Initiate and terminate a treatment of a patient with a catheter
Perform catheter care
Perform any functions outside of the standard of practice for the position or as allowed under state boards of nursing or other state licensing programs
All clinical placement students who work more than 160 hours will be required to complete Compliance training within 45 days of hire.
The student will be responsible for completing a survey at the end of each rotation
Qualifications - External
PHYSICAL DEMANDS AND WORKING CONDITIONS:
The physical demands and work environment characteristics described here are representative of those an employee encounters while performing the essential functions of this job. Reasonable accommodations may be made to enable individuals with disabilities to perform the essential functions.
Day to day work includes desk and personal computer work and interaction with patients, facility staff and physicians. The position requires travel between assigned facilities and various locations within the community. Travel to regional, Business Unit and Corporate meetings may be required.
The work environment is characteristic of a health care facility with air temperature control and moderate noise levels. May be exposed to infectious and contagious diseases/materials.
The position provides direct patient care that regularly involves heavy lifting and moving of patients, and assisting with ambulation. Equipment aids and/or coworkers may provide assistance. This position requires frequent, prolonged periods of standing and the employee must be able to bend over. The employee may occasionally be required to push and/or pull equipment, exerting up to 15 pounds of force. The employee may be required to lift and to lower solutions on a frequent basis of up to 30 lbs., and on an occasional lift basis up to 40 lbs., as high as 5 feet. There is a two-person assist program and "material assist" devices for the heavier items.
EDUCATION:
High School diploma or G.E.D.
EXPERIENCE AND REQUIRED SKILLS:
Preferred outstanding customer service to all external and internal customers.  Possess the desire to deliver superior care to our patients and embrace Fresenius' mission and values.
RELATIONSHIPS:
The clinical placement student cannot work under the supervision of a family member.
The student cannot care for a patient who is a family member. If the student's family member is a patient at the facility in which they work, the student will be scheduled to work on days the patient is not in the facility or will be assigned to another patient.
SUPERVISION:
The Clinical Manager assigns and closely monitors all PCT clinical placement assignments with direct supervision from a PCT-P based on the agreed education plan.
OTHER:
Performs additional duties as assigned.
Fresenius Medical Care North America maintains a drug-free workplace in accordance with applicable federal and state laws.
View More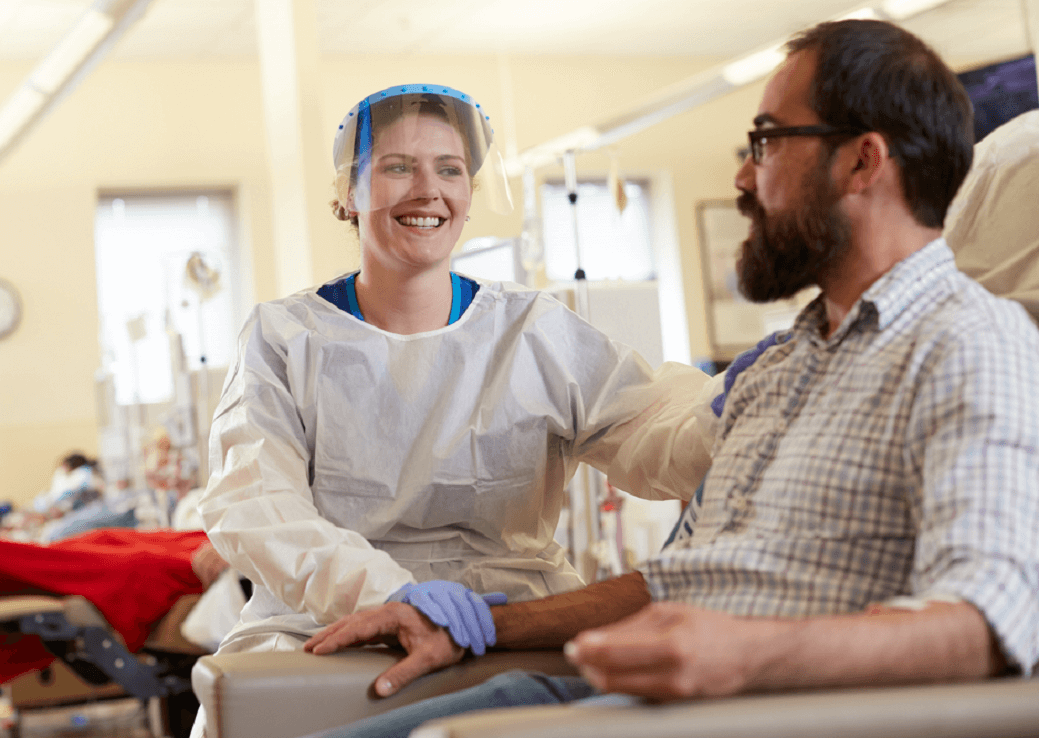 Success Profile
What makes a successful member of our team? Check out the top traits we are looking for and see if you have the right mix.
Commpassionate Patient Care
Empathetic
Team Player
Detail Oriented
Efficient
Responsible

From the patients to the staff, we are very much each other's support system. We see the same patients multiple times a week and we get to know their spouses, children, grandchildren, moms, and dads. You get to know your patients on a human level and see how full their lives are.
Bryan L., Travel Patient Care Technician
We've got your back.
We fully believe that dedication and passion should be recognized and rewarded. That's why we offer a competitive compensation and benefits package to all of our employees. Our benefits provide the flexibility, choice and support you need to be at your best as you play a vital part in helping patients live longer, better and healthier lives.
Healthcare

Healthcare

Medical
Dental
Vision
Healthcare FSA

Dependent Care FSA
Medical
Short/Long-term
Disability

Continuing Education

Continuing Education

Tuition Reimbursement
Defined Career Path (certifications, preceptor opportunities, salary increases at each stage)

Paid Time Off

Paid Time Off

Flexibility in using PTO for vacation, holiday and personal time.

Collaborative Environment

Collaborative Environment

Employee Pride
Valued Team Members
Motivation for Excellence
Respect & Dignity
Openness & Trust

Additional Perks

Additional Perks

Adoption Assistance
Wireless, Automobile and Computer Discounts

401(K) Retirement Saving

401(K) Retirement Saving

Competitive vesting schedules and a company match of 50 cents for each dollar you save up to the first 6% of your salary (3% additional) after one year of employment.
Application Process
We are so glad you are interested in a career with FMCNA! What happens next?
Application & Assessment

First you will need to complete your online application. Some roles may also require an online assessment to be completed.

Review

Then a recruiter will review the applications submitted and select those most aligned with the role to move forward. If selected, The recruiter will contact you to schedule the next step.

Interview

Next, you will participate in phone/video interview(s) with our recruiter & leadership team.

Feedback

The recruiter will provide feedback to you on your interview(s) and update you on any hiring decisions.

Offer

Next, the recruiter will extend a formal offer if you are selected for the position.

Pre-Employment Checks

Lastly, you will accept your offer and complete pre-employment checks and paperwork.
Upcoming Events
Learn more about working at Fresenius Medical Care at an upcoming hiring event near you.
Sign Up For Job Alerts
By signing up for Job Alerts, you'll receive the latest job openings based in your interests, skills and background sent directly to your inbox.
Join Our Talent Network
Joining our Talent Community allows us to send you company news, career event announcements and other career-related information.
By submitting your information, you acknowledge that you have read our privacy policy and consent to receive email communications from Fresenius Medical Care N.A.