RN Rebecca Receives 2015 AAKP Medal of Excellence Award
Rebecca, RN, Vice President of FMCNA's Medical Office Innovations Group, is one of five recipients of the American Association of Kidney Patients' (AAKP) 2015 Medal of Excellence Award.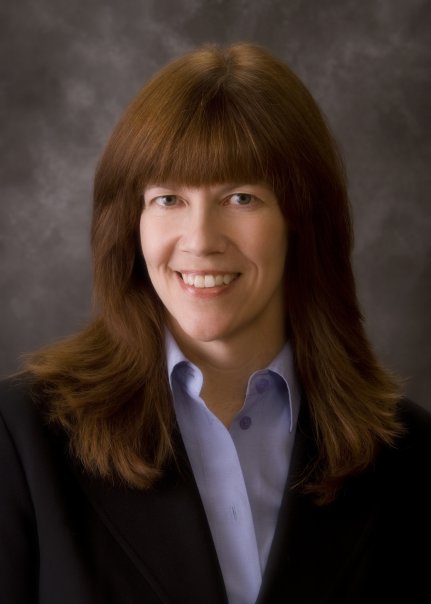 Rebecca, Vice President, FMCNA Innovations Group in Nashville, Tenn.
The Medal of Excellence Award is the AAKP's highest honor for health care professionals. It recognizes visionaries whose insight and perseverance have led to dramatic advances that improve patient care.
Rebecca, who has been involved in patient care for more than 30 years, said she is grateful for the recognition and that she views the award as "a validation of the work we do with our patients and our ultimate goal to provide better care and a better quality of life."
In making the announcement, AAKP praised Rebecca as "a tireless patient advocate." The announcement said Rebecca works collaboratively with patients and fellow health care professionals and views patients as the most important member of the health care team. "She values their right to the highest quality of life possible," the AAKP said.
"We see our patients in dialysis clinics or a physician's office, but the rest of the time their care is up to them," Rebecca said. "They have the most power over their own care, along with their families and others in their support system. That makes them the most important part of the team. Our job is to partner with and equip patients and their families to be able to optimally manage their health for a satisfying quality of life."
Rebecca led her team in the development and expansion of the RightStart Program to educate and care for patients in the critical first four months of dialysis. Along with her colleagues, Rebecca developed a series of educational materials and strategies for these "incident" patients that led to improved outcomes and a better experience for patients and families navigating the challenging transition to dialysis treatment.
RightStart was the first program of its kind, and the concept of managing new patients differently caught on throughout the dialysis community. "It is a critical time for dialysis patients and their families," Rebecca said. "It can set the stage for a high quality life on dialysis."
She was also the leader of the multi-site RightReturn pilot program and the currently active Right TraC™ Care Transitions pilot designed to reduce hospital re-admission rates.
Among Rebecca and her team's other achievements are participating with other leaders in program and software design for telephonic case management, overseeing development of CQI (Clinical Quality Improvement) Boot Camp training, developing low-literacy education materials used annually by more than 35,000 incident patients, and coordinating grant-based clinical research projects.
"Successful advancements like these in healthcare can only be achieved through working with motivated and innovative teams whose passion is to serve the patient," Rebecca said. "I credit the teams and the patients we have worked with for these successes."
Currently, Rebecca manages the Care Transitions Pilot Program across 28 dialysis clinics and 25 hospitals, successfully reducing readmission rates.
She holds a Master of Science in Nursing degree from Vanderbilt University and a Bachelor of Science in Nursing degree from LaRoche College.