Finding His Fresenius Fit: How One Travel PCT Found Family with Us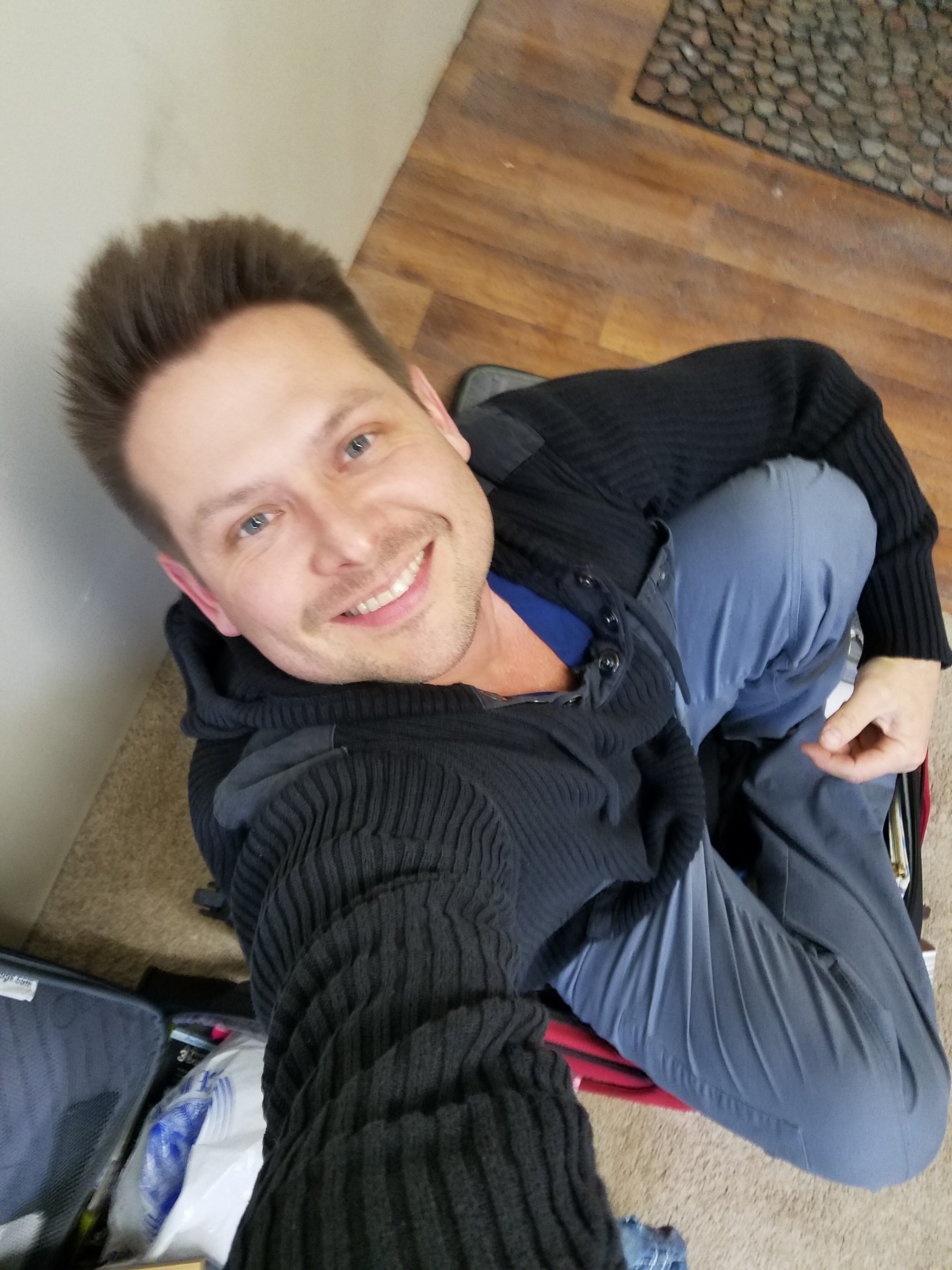 For Travel Patient Care Technician Bryan, the path to Fresenius Medical Care North America wasn't a traditional one. A man of many hats, it took him several careers before he found his perfect fit with FMCNA.
"I tried lots of different things," he explains. "I gold mined the interior of Alaska. I commercial fished. I worked for retail. I was an investigator for a company. I was a police officer, a firefighter, a 911 operator," he lists, continuing, "I cut trees for a lawn company and I worked on tons of construction. I tried so many things," he adds. "I think it's a blessing to try so many things until you find something that's really a great fit."
While much of what he learned through these diverse careers was transferrable to his Travel PCT position, Bryan admits that the transition to dialysis care was a rigorous one.
"The training program that FMCNA has is really in-depth. It takes a long time just to complete PCT training by itself," he says, noting that team members need to be highly educated on how kidneys function in order to educate dialysis patients and their families, while providing the best possible care. This intensive training is an ongoing process, as FMCNA employees continue to learn and grow, he adds.
While the career growth opportunities are important to Bryan, he explains that another thing he really loves about working with FMCNA is the people. Throughout his time with FMCNA, he says that he has found a family in his coworkers, noting that as a travel PCT, he usually stays at one facility for 13 weeks to 6 months before rotating to the next. Each time, he says, team members welcome him with open arms.
"Most of the clinics develop as kind of a family," he says. "We tend to be social outside of work."
And that bond stretches beyond employees. Bryan notes that he sees his patients three times a week for about 6 hours per day, and he often builds friendships with them and their families.
"Sometimes, when I leave a clinic as a traveler, I've had families bring in entire meals," he recalls, explaining it's their "thank you" to him for all that he does. While he's held so many diverse positions in the past, he says that he really loves what he does as a Travel PCT, because he knows he's making a real difference.
"Every single day somebody tells me, 'thank you for keeping me alive,'" he says. "It's really significant to me."
Are you looking for a fulfilling career that allows you to make a difference like Bryan? Apply to join FMCNA as a Travel PCT today!