Travel Nursing Employee of the Quarter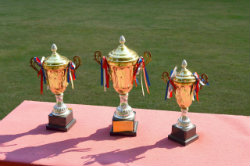 Description and Purpose:
The Employee of the Quarter Program was designed to acknowledge outstanding travelers at Fresenius. We created this program as an initiative to show our appreciation for the hard work and amazing lengths our caretakers go to, even when no one is watching. This program ensures that the exceptional care provided by our employees throughout their contract does not go unnoticed.
How are Recipients Chosen?
Towards the end of each travelers' contract, their direct supervisor is requested to complete an evaluation of their performance, during their time at their clinic. The evaluation is a series of 19 questions, targeting all aspects of patients care, from customer service, to timeliness and efficiency, to knowledge of policies and procedures.
The employee of the quarter is chosen out of the selection of travelers that receive all "Exceptional Standards" for each question, along with follow up commentary on their evaluation review.