Top 5 Reasons to Join Azura Vascular Care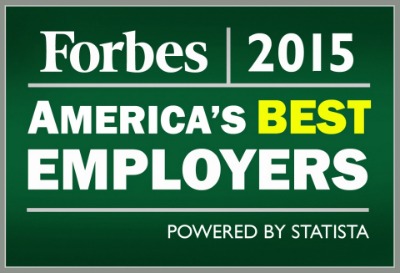 1. Work with an industry leader
As you create your career goals, it's important to consider what company can help you achieve them. Fresenius Medical Care North America (FMCNA) is one of the top healthcare companies in the United States. In fact, we were recently named on the Forbes America's Best Employers list for 2015 by our employees.
Azura Vascular Care is an affiliate of FMCNA that was launched in 2011 as a means to enhance kidney patient access to high-quality outpatient vascular care. As the leader in vascular specialty services, we manage a wide range of disorders using non-invasive techniques at our cutting-edge outpatient centers. Having achieved success in vascular care, we know that our dedicated employees and their commitment to providing quality patient care are what allow us to lead the way in our industry. We take pride in knowing that our employees look forward to coming to work every day.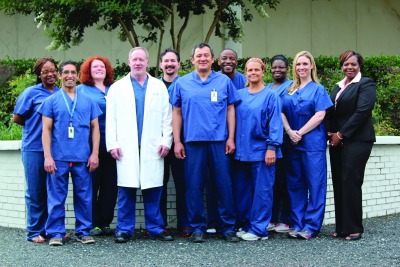 2. Work in a clinic environment
Working at Azura Vascular Care offers the advantages of working for a well-known brand such as FMCNA, while enjoying the perks of working in smaller centers. Each facility has, on average, 15 team members. Every single one is recognized and plays a huge part in the success of the center, and everyone has a diverse background they bring to the table. Each of our centers is different, but a center may employ 1-2 medical directors, a center manager, 1-2 patient service coordinators, 2-3 radiology technologists, an RVT and 4-6 RN's (both full and part time).
Azura Vascular Care runs 65 centers, from New York City to small towns around the U.S. But each makes a significant impact in its community. For example, Our Providence Access Care center in Rhode Island just recently celebrated its 8th anniversary. It performs over 1,800 procedures annually, serving patients from several neighboring states. Their success is credited to tireless internal marketing efforts and a staff that has always taken the "patient first" approach from the moment the patients walk in the door.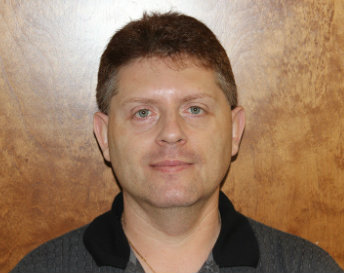 Meet Charles
He works in our Sales & Marketing department. His willingness to help his peers learn is representative of our teams in all departments. "I'm very big on education and teaching others. I'm CHT Bonent certified in dialysis—I teach and give review classes to help new techs pass the exam."
3. Work with a supportive and close team
Our centers run smoothly in large part due to the emphasis placed on teamwork by our employees. All Azura Vascular Care centers work hard to provide patients with the utmost care and respect—we work together in tight-knit environments to make this happen and to help and support each other. As such, it's no surprise that our employees are close in and outside of work. We have attended each other's weddings, competed in Super Bowl chili cook-offs and thrown Halloween costume parties.
"For the first time in my career, my boss actually encouraged me to take time for myself…saying, 'it's a marathon, not a race!' It makes me feel good that my Azura Vascular Care family cares about me – both at work and home."
– Jodi, Center Manager (Lansing Vascular Care)

Meet Ernie
Azura Vascular Care encourages its employees to grow in their career with us. Now the Director of Infrastructure Development, Ernie has worked with the FMCNA family for over 20 years, beginning in the billing department until he got involved with the operations side.
4. Work your way up
At Azura Vascular Care, not only do we want to see you succeed, we want to be by your side as you make your way up. With over 50 centers in 23 states, we're growing each and every day, and so are our hiring needs. Many of our employees have been with us for a number of years and find themselves escalating into new and more challenging roles.
In addition to providing promotional opportunities, we want to make sure you have the resources you need to grow your skills. Our team members often attend conferences and expos around the U.S. to continue their education and to collaborate and network with their peers.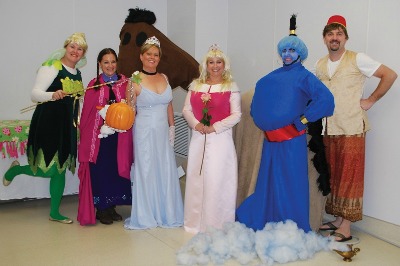 5. Work-life balance
Azura Vascular Care employees enjoy the added benefit of working a more predictable schedule. Work-life balance is important to everyone on our team, and we know that at the end of the day you leave our work family to go home to your own. We don't require our team members to be on-call or work evening hours, and the majority of our centers don't require weekend hours either.
This perk gives our employees the opportunity to pursue their hobbies or further education outside of work. It also allows them the chance to spend time with family and friends, like Jodi does in her spare time.
"I have 3 daughters—19-year-old twins in college and a 17-year-old junior in high school—and there is never a dull moment at my house! In addition to spending time with family and friends, I also love to come home, watch HGTV and eat ice cream in my pajamas!"
– Jodi
At Azura Vascular Care, we celebrate your family and your life benchmarks along with you.
Begin your career with all of us at Azura Vascular Care today.