The ideal driver has the patient's needs at the forefront, and will be responsible for ensuring on time deliveries to patients and clinics that depend on their delivery to continue life sustaining treatments. The driver forms a part of a larger team of 500 drivers who go out daily to ensure that our patients have what they need, when they need it. Our drivers are the last step in the process for delivering dialysis products to patients and therefore are the true face of the company.
Job Description
Wyoming, Michigan
Job ID R0082937
PURPOSE AND SCOPE:
Responsible for driving commercial vehicle to deliver products to customers. Ensures accuracy of all paperwork related to the job. Responsible for safety of fellow employees and the public while operating company vehicles and/or performing any company activity. Responsibilities include driving a commercial vehicle rotating stock and inventory checks. 
PRINCIPAL DUTIES AND RESPONSIBILITIES:
Delivers and picks up products from home patients and clinics according to established safety procedures and guidelines.

Ensures good customer relations by consistently delivering orders on time and behaving with integrity in a courteous and professional manner

May take note of and possibly resolve customer complaints. Reports more complex issues and complaints to DC staff or Customer Service for resolution Observe and reports any pertinent anomalies at customer sites

May set up product and/or place product on shelves or racks at customer sites

Performs all duties and functions with the goal to achieve OSHA-related targets for recordable incidents and lost time incidents

Performs rotation and inventory checks of existing product ensuring that an adequate inventory is available for customers

Obtains customer signature for pickup and delivery of dialysis product

Adheres to all federal and state specific DOT regulations including but not limited to GVW (Gross Vehicle weight) and hours of service

Identify and recommend options for route improvements to management as appropriate

Vehicle related responsibilities include but are not limited to:

Performing pre and post trip Inspections of assigned vehicle

Identify problems and address appropriately

May perform routine maintenance on vehicle

Unloading and loading freight as required according to specified procedures and regulations

Maintaining cleanliness of vehicle

Participates in monthly/quarterly/annual training for Good Manufacturing Practices Health & Safety and Compliance.

Remains updated with all annually revised regulatory standards.

Maintains a satisfactory driving record

Operates material-handling equipment safely and efficiently according to established procedures as required

Performs functions that require full knowledge of general aspects of the job.

Escalates issues to supervisor for resolution as deemed necessary.

Assist with various projects as assigned by direct supervisor.

Other duties as assigned.
Additional responsibilities may include focus on one or more departments or locations.  See applicable addendum for department or location specific functions.
PHYSICAL DEMANDS AND WORKING CONDITIONS:
The physical demands and work environment characteristics described here are representative of those an employee encounters while performing the essential functions of this job.  Reasonable accommodations may be made to enable individuals with disabilities to perform the essential functions.

Heavy work with frequent lifting and carrying of objects 25 -75 pounds on a repetitive basis required. Some deliveries may require carrying product up multiple flights of stairs.

Re

quires extended periods of sitting standing and walking. Operation of commercial vehicle may average 6 to 11 hours per day.
SUPERVISION:
EDUCATION:
High School Diploma GED or equivalent work experience required.
EXPERIENCE AND REQUIRED SKILLS:
Minimum 1 – 2 years of related experience.

1 year free of OSHA recordables DOT accidents quality issues roadside inspection violations DOT major logbook violations and significant property damage.

Must have and maintain a satisfactory driving record.

Ability to operate material handling equipment.

Must possess a Class A or Class B commercial license

Prefer possession of a HazMat endorsement.

Experience with on-board computers paperless DOT logs and/or electronic capture applications preferred.

Experience with Routing software/fleet management and on-board fleet management systems.

Strong

communication skills and a professional demeanor at all times.

Strong customer service skills.
EO/AA Employer: Minorities/Females/Veterans/Disability/Sexual Orientation/Gender Identity
Fresenius Medical Care North America maintains a drug-free workplace in accordance with applicable federal and state laws.
"
View More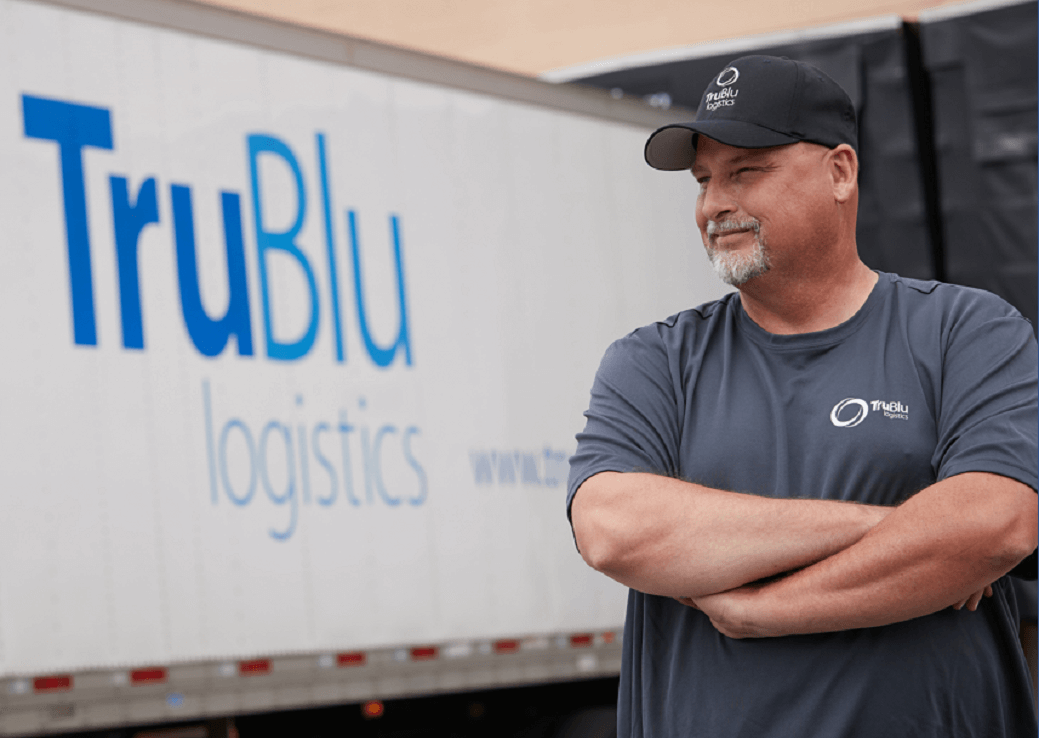 Success Profile
What makes a successful member of our team? Check out the top traits we are looking for and see if you have the right mix.
Independent
Detail-oriented
Understanding
Compassionate
Team Player
Adaptable

I've actually had patients tell me, 'You know hey look, you guys are live savers. You all are actually helping to save my life.' So I feel good about what I do.
Victor W., Driver, TruBlu Logistics
We've got your back.
We fully believe that dedication and passion should be recognized and rewarded. That's why we offer a competitive compensation and benefits package to all of our employees. Our benefits provide the flexibility, choice and support you need to be at your best as you play a vital part in helping patients live longer, better and healthier lives.
Healthcare

Healthcare

Medical
Dental
Vision
Healthcare FSA
Dependent Care FSA

Medical
Short/Long-term
Disability

Work/Life Balance

Work/Life Balance

Set work schedules allow drivers to have more time at home.

Paid Time Off

Paid Time Off

Flexibility in using PTO for vacation, holiday and personal time. PTO can also be reimbursed for cash for up to 80 hours per year.

Collaborative Environment

Collaborative Environment

Employee Pride
Valued Team Members
Motivation for Excellence
Respect & Dignity
Openness & Trust

Additional Perks

Additional Perks

Adoption Assistance
Wireless, Automobile and Computer Discounts

Compensation & Savings

Compensation & Savings

Competitive pay (hourly, not mileage-based)
401(k) with company match
Application Process
We are so glad you are interested in a career with FMCNA! What happens next?
Application & Assessment

First you will need to complete your online application. Some roles may also require an online assessment to be completed.

Review

Then a recruiter will review the applications submitted and select those most aligned with the role to move forward. If selected, The recruiter will contact you to schedule the next step.

Interview

Next, you will participate in phone/video interview(s) with our recruiter & leadership team.

Feedback

The recruiter will provide feedback to you on your interview(s) and update you on any hiring decisions.

Offer

Next, the recruiter will extend a formal offer if you are selected for the position.

Pre-Employment Checks

Lastly, you will accept your offer and complete pre-employment checks and paperwork.
Upcoming Events
Learn more about working at Fresenius Medical Care at an upcoming hiring event near you.
Sign Up For Job Alerts
By signing up for Job Alerts, you'll receive the latest job openings based in your interests, skills and background sent directly to your inbox.
Join Our Talent Network
Joining our Talent Community allows us to send you company news, career event announcements and other career-related information.
By submitting your information, you acknowledge that you have read our privacy policy and consent to receive email communications from Fresenius Medical Care N.A.