We're growing our Azura Vascular Care team!
Open roles may include Front Desk Coordinators, Facility Administrators, CRNA's, RNs, as well as Radiology and Surgical Technologists, with flexible schedules: Monday-Friday, no weekends, on-call or holidays!
Azura Vascular Care is an integral part of the Fresenius Medical Care (FMC) family. A national leader in vascular specialty services, Azura Vascular Care operates and manages a national network of state-of-the-art outpatient vascular care and ambulatory surgery centers that specialize in minimally invasive techniques to treat a wide range of vascular conditions in a comfortable outpatient setting.
Fresenius Medical Care is a global leader in healthcare and the largest provider of renal care products and services in the nation, including state-of-the-art dialysis machines, dialyzers, pharmaceuticals and we're home to the country's largest renal specialty laboratories. Over 70,000+ dedicated employees in North America focus on suppling unsurpassed personalized dialysis care services including hemodialysis, home dialysis, transplant support services, and in-center services.
Fresenius Medical Care and Azura Vascular Care, together, are reshaping vascular care in this ever evolving healthcare environment and improving the health and quality of life of the people in our communities. We are committed to constant innovation and delivering the highest-quality care to our patients with kidney disease – helping them to lead longer, better and healthier lives.
Join us and be a vital part of Fresenius Medical Care.
Explore the careers within Azura Vascular:
Azura Vascular Care is also growing their CRNA team!
A CRNA is an advanced practice registered nurse who practices both autonomously
and in collaboration with a variety of health providers on the interprofessional team
to deliver high-quality, holistic, evidence-based anesthesia and pain care services.
LEARN MORE >

AZURA VASCULAR
EMPLOYEE SPOTLIGHT: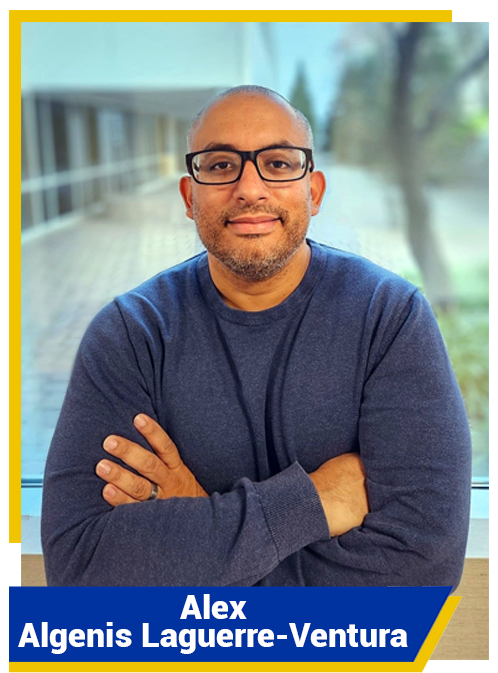 Start Date
:
02/16/2005
Line of Support
: Center Operations
Current Role:
Facility Administrator
Fresenius Medical Care and I share a passion to care for others, which is why I joined the team 17 years ago. Within that time, I've experienced personal and professional growth through my roles, having started as a Floater at the Front Desk of my center. I then secured a full-time position as a Front Desk Coordinator in New York City, and then moved on to be a Center Manager in New Jersey at Image Guided Surgery, 4 years later. Currently, I'm performing stretch assignments with the organization while also being a Facility Administrator at my center. I've been able to experience this growth because of my leads, our RD's, RVP's and our Medical Directors are all influential in developing individuals such as myself.

The Azura division of FMC supports individuals like me, who are passionate about caring for others and committed to setting the standard in healthcare. Because of Azura's culture and support, I'm able to make a difference in so many people's lives and my team truly loves their job, which makes a great experience for our patients. I truly feel that my role as a Facility Administrator is a vital part in supporting our patients and our company because I'm able to provide a safe environment for our patients, staff and the dialysis community; which I'm thankful for."


Ready to join the Azura Vascular team?
Take a look at our opportunities below!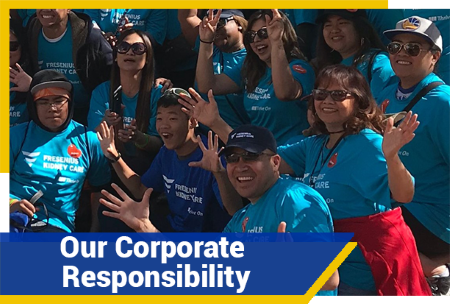 Corporate responsibility is how we demonstrate accountability and invest in the long-term viability of our business through advancing sustainability efforts. We strive to deliver value in a way that supports a healthy society while addressing its needs and challenges. This ensures we make a positive impact on society and the environment - all while providing our patients with the very best care.
WORKING TOGETHER TO CREATE VALUE >

We have become a global leader in healthcare because of the unwavering dedication our people bring to work every day. Whether that means developing new-to-market dialysis technology or educating patients, our team touches the lives of more than 190,000 patients through innovative care and profound, personal connections. Our team is made up of over 70,000 dedicated employees in North America, all of whom focus on being the difference and delivering the highest-quality care to people with kidney disease.
LEARN MORE >

We're the nation's leading provider of kidney care products and services. Every day, our team of nearly 70,000 employees cares for tens of thousands of people living with kidney disease, and each deserves to live their life to its fullest. We are committed to delivering superior care that improves the quality of life of every patient, every day."
- Bill Valle, Chief Executive Officer, Fresenius Medical Care North America
OUR AWARDS AND RECOGNITION:
From best practices that ensure quality and safety to innovative services and products,
we're proud that our market leadership is consistently recognized and rewarded.