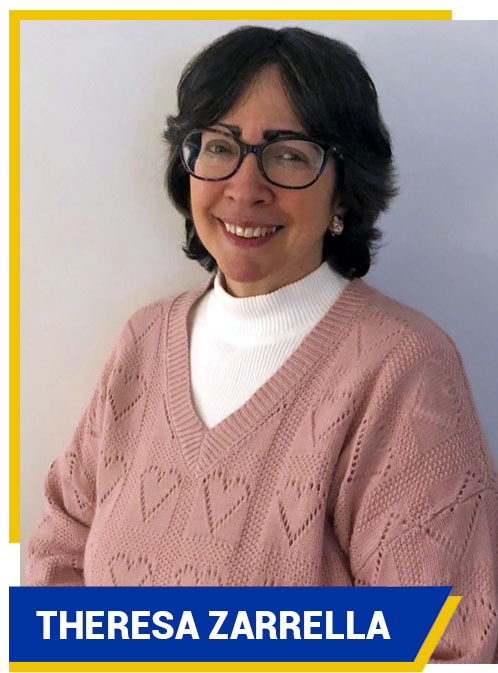 Start Date: July 2000
Line of Support: Spectra Labs
Current Role: Senior Customer Service Representative

I heard good things about the company and their leading compassionate role in helping out dialysis patients. From the moment I first met with HR and my supervisor, I knew right away that this truly was a caring company. As a senior customer service rep, you indeed have a powerful effect. You're not only representing Spectra but also FMC. In the eyes of the patient, your voice and your attitude represent exactly who we are. My role is truly vital. It is indeed an important link in this field. You talk to nurses and doctors, who need your help in caring for our patients, whether it's a verbal result for a test or assisting with supplies and tests, or many unexpected concerns. Especially when working with home patients, who can be overwhelmed and you're their one interaction and that interaction can truly make their day.
I have been on the company spirit committee for 23 years and let me tell you, that there is great team spirit within these walls. It is wonderful to help out people and yes at the end of the day it is helping people. A team member who just simply needs help with an issue or a nurse having a hectic day, or a home patient who is overwhelmed. Just knowing that you helped someone, no matter how trivial really lifts your spirits and theirs! What a great team this company truly is! Everyone is very helpful and has everyone has a big heart."
Ready to join the Spectra Laboratories team?
Take a look at our opportunities below!
Sign Up For Job Alerts
By signing up for Job Alerts, you'll receive the latest job openings based in your interests, skills and background sent directly to your inbox.
Join Our Talent Network
Joining our Talent Community allows us to send you company news, career event announcements and other career-related information.
By submitting your information, you acknowledge that you have read our privacy policy and consent to receive email communications from Fresenius Medical Care N.A.