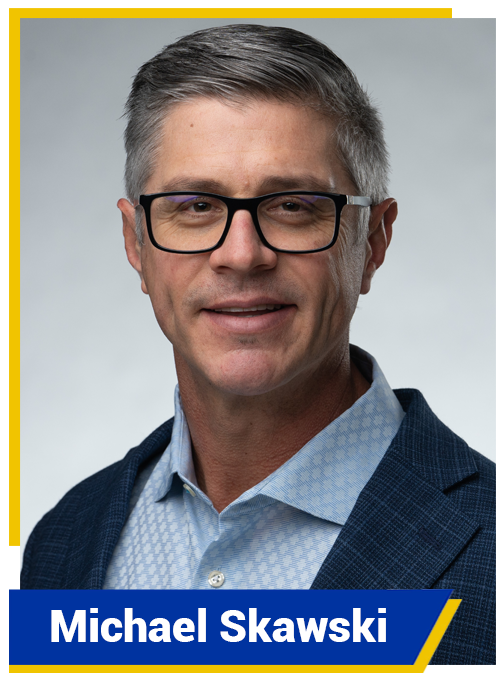 Start Date: 2/18/2019
Line of Work: Cardiovascular
Current Role: Facility Administrator

"NCP's focus and purpose in the cardiovascular ASC space is the reason I joined this company, but the professional growth and opportunities that Fresenius provides is the reason I stay. I received my BSN in 2001 from Arizona State University and immediately entered the cardiovascular space. My experiences were mostly in CVICU/ICU and the cath lab, focusing on electrophysiology. After 17 years in the hospital setting, I recognized where the future of cardiovascular treatment was heading, and wanted to be a part of it. After my center was acquired by NCP, I was promoted to the facility administrator role. This is when and where I found my true passion for leading and developing center staff, and learned what it takes to run a successful business. As a facility administrator, we are not only on the front line providing direct patient care, but we also support our staff and seek opportunities to grow our business, all the while demonstrating financial stewardship.
My facility administrator role at just one center has expanded to three over the last four years. This has allowed me to become a more instrumental partner in caring, as I now work with a larger number of staff and physicians. The team approach created, has greatly increased the number of lives impacted, versus what I have done or could do individually.At each center, I work closely with staff on professional growth and personal well-being, as they are on the front line and the ones who care for our patients on a daily basis. As well, I partner with our physicians and the practitioners implementing our growth strategies that allow us to best serve our patients. I look forward to the growth opportunities with NCP/Fresenius and the chance to impact more lives!"
Ready to join the National
Cardiovascular Partners team?

Take a look at our opportunities below!
Sign Up For Job Alerts
By signing up for Job Alerts, you'll receive the latest job openings based in your interests, skills and background sent directly to your inbox.
Join Our Talent Network
Joining our Talent Community allows us to send you company news, career event announcements and other career-related information.
By submitting your information, you acknowledge that you have read our privacy policy and consent to receive email communications from Fresenius Medical Care N.A.